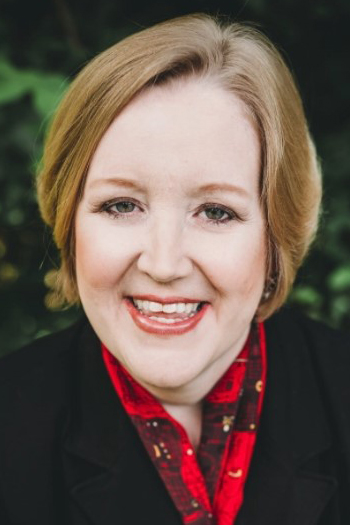 MOOREFIELD, W.Va. – Lindsey Graham Guinn, who serves as director for institutional effectiveness at Eastern West Virginia Community and Technical College, has been appointed as the northeast regional representative to the National Assessment Planning Committee, a 12-member group of assessment leaders from across the country.
Graham Guinn first started working with Eastern in 2021 as a consultant helping the college's instructors with course and program assessment training. In spring 2022, she assumed the role of director of institutional effectiveness at Eastern, a position that is part of Eastern's federal Title III grant project, where she is charged with using assessment strategies to evaluate, measure, and document the college's progress toward meeting strategic goals and fulfilling its mission. Graham Guinn provides professional development for administrators, faculty and staff, and she is leading the college through its next accreditation cycle.
Graham Guinn also is the interim executive director of institutional research at Barnard College, an independent, liberal arts college for women that is affiliated with Columbia University. In addition, she works with several other colleges and universities nationally and is the owner of Lindsey Graham Guinn Consulting LLC.
The National Assessment Planning Committee supports assessment administrators nationally by providing them with resources and professional development events. The group is also planning educational assessment activities for National Assessment Week, held during first week of April.