Learn the mechanics of producing a grant proposal document that will be ready for submission upon completion of course. Topics include grant research, planning, budget development, partnerships, document preparation, writing for the grant and proposal generation.
Upon completion of this course, participants will:
Learn how to plan for a grant by studying approach, outcomes and evaluation processes of grant writing and grant making.
Match a nonprofit's mission and vision with a funder.
Understand how the organization's mission/purpose will guide their search for funding opportunities that have the same mission and purpose.
Demonstrate ability to research applicable funding sources with the Foundation Center's online grant directory.
Comprehend what funders require in proposals, and get a look behind the scenes from a reviewer's point of view.
Understand the expectations of grantors when writing a proposal and evaluating, monitoring and reporting on a grant.
Know how to submit proposals through various forms and formats including online and common applications.
Recognize how to collect and organize key information required for a grant proposal or grant report.
Understand how to craft a budget and budget narrative.
Required Textbook: Winning Grants Step by Step: The Complete Workbook for Planning, Developing, and Writing Successful Proposals (The Jossey-Bass Nonprofit Guidebook Series) 5th Edition by Tori O'Neal-McElrath, Lynn Kanter, and Lynn Jenkins English
TUESDAYS. Jan. 31 - March 21, 2023
6 p.m. - 8 p.m
Zoom
*Rate does not include purchase of textbook. Rates are for 2022-2023 and are subject to change.
Rick Smith has held various positions over his career, serving as coordinator of community and economic development at West Virginia University, professor of research methods and sociology at WVU, director of business development for Science Applications International corporation, director of federal projects for IMC at Rocket Center, WV, executive director of Eastern West Virginia Community Action Agency in Moorefield, where he served for almost twenty years, and executive director of Victor Community Support Services in Victorville, California, until COVID-19 caused a cutback of services.
Smith is currently a professor of nonprofit management at University of California at Riverside and teaches remotely for Eastern West Virginia Community and Technical College.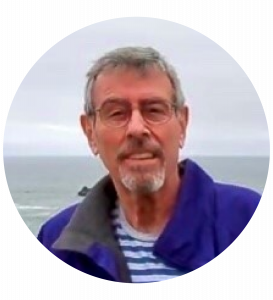 Rick Smith created a welcoming and instructive environment for his online students. He is an accommodating and knowledgeable instructor. I would recommend this class to anyone who is interested in writing grants.
S. Peet

Thank you for this class. It was definitely an eye opener! It taught me how to see through a funders eyes. How to word things and shape things that are attractive to a funder.
On a side note it gave me connections I will keep forever (this is not the last you will hear from me!) It opened the door for expansion into transports for funding for West Hardy EMS.  Thank you for your time and dedication!
Billie Jo Biddle, MSN, Rn, Paramedic