Academic Course Offerings
Eastern is now offering Agribusiness courses which can be taken individually, as electives, or as part of Eastern's Business Management AAS Degree with direct and elective transferability to WVU. These courses are a perfect first step for an aspiring Agribusiness major but are also available for experienced or beginning agriculturalists.
Eastern is one of the most affordable colleges in the United States!
Rates are for 2022-2023 and based on two full-time (12 credit hour) semesters. Rates are subject to change and do not include books, academic supplies, or student fees.
| Tuition Rates | Eastern | WV 2-Year Colleges | WV 4-Year Colleges |
| --- | --- | --- | --- |
| West Virginia Residents | $3,840 | $4,776 | $12,410 |
| Non-Residents | $8,520 | $10,152 | $26,096 |
Program Is Eligible for West Virginia Invests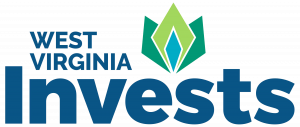 Online. Agribusiness courses are available through an online, on-demand platform, which can be completed at any time, at your pace.
Eastern adheres to an open admission policy which means applications with a high school diploma or GED are eligible for admission.
You may also be interested in: