Potomac Highlands Agritourism Summit
POTOMAC HIGHLANDS AGRITOURISM SUMMIT
March 15 | 10 a.m. - 3 p.m. | Misty Mountain Event Barn, 450 Misty Mountain Road, Fisher, WV
Network with industry experts and business leaders, learn the pros and cons of common agritourism models, and improve your business at the first Potomac Highlands Agritourism Summit!
2023 Ag Trainings and Microcredentials
2023 AG TRAININGS AND MICROCREDENTIALS
Trainings designed to support agriculture entrepreneurs locally, regionally, and statewide to adopt and drive agricultural innovation in the Mountain State.
Eastern Commences Ag Workforce Trainings for 2023
EASTERN COMMENCES AG WORKFORCE TRAINING WITH WVU EXTENSION FOR 2023
Eastern West Virginia Community and Technical College held morning and afternoon training sessions in-person and on Zoom for the general public, and farm fellows trying to obtain micro-credentials for the Farm Business Management Certification on Wednesday, January 11, 2023.
PR 2022 Potomac Highlands Ag Innovation Showcase
STUDENTS AND PUBLIC ATTEND 2-DAY AG INNOVATION SHOWCASE AT EASTERN
The Potomac Highlands Ag Innovation Showcase featured agriculture career options as well as vendor information and demonstrations for area students and the general public.
About Agriculture Innovation at Eastern
With supporting funds from the USDA Rural Business Development Grant, Claude Worthington Benedum Foundation, and the Small Business Administration (SBA) Eastern's Agriculture Innovation Program launched agriculture programming and initiatives to help drive new economic opportunities in agriculture. Eastern understands that successful programming and economic development could not be accomplished alone. Local, regional, and state partnerships are key to sustainability and impactful programming efforts. A few of our partners include the United States Department of Agriculture, West Virginia Department of Agriculture, West Virginia University Extension and West Virginia State.
These partnerships and supportive funding have allowed Eastern's Agriculture Innovation to support agriculture entrepreneurs locally, regionally, and statewide to adopt and drive agricultural innovation. Several practices include the utilization of poultry bio-waste as a method of upcycling byproducts and utilizing precision agriculture technologies such as drone imaging on operations. Eastern has also led many initiatives including:
Ag Action Council

WV AG Showcase and AG Student Challenge

Workshops and Trainings

Farm to Table Events

Business Coaching

Biochar
Eastern is viewed as one of the leaders in economic development specifically in Agriculture. As a result of the tremendous interest from past programming, Eastern now has a Potomac Highlands Food Cooperative, an Associate in Business Management with an Emphasis in Agribusiness, Ag Workforce Trainings & Certifications, and timely workshops and programming.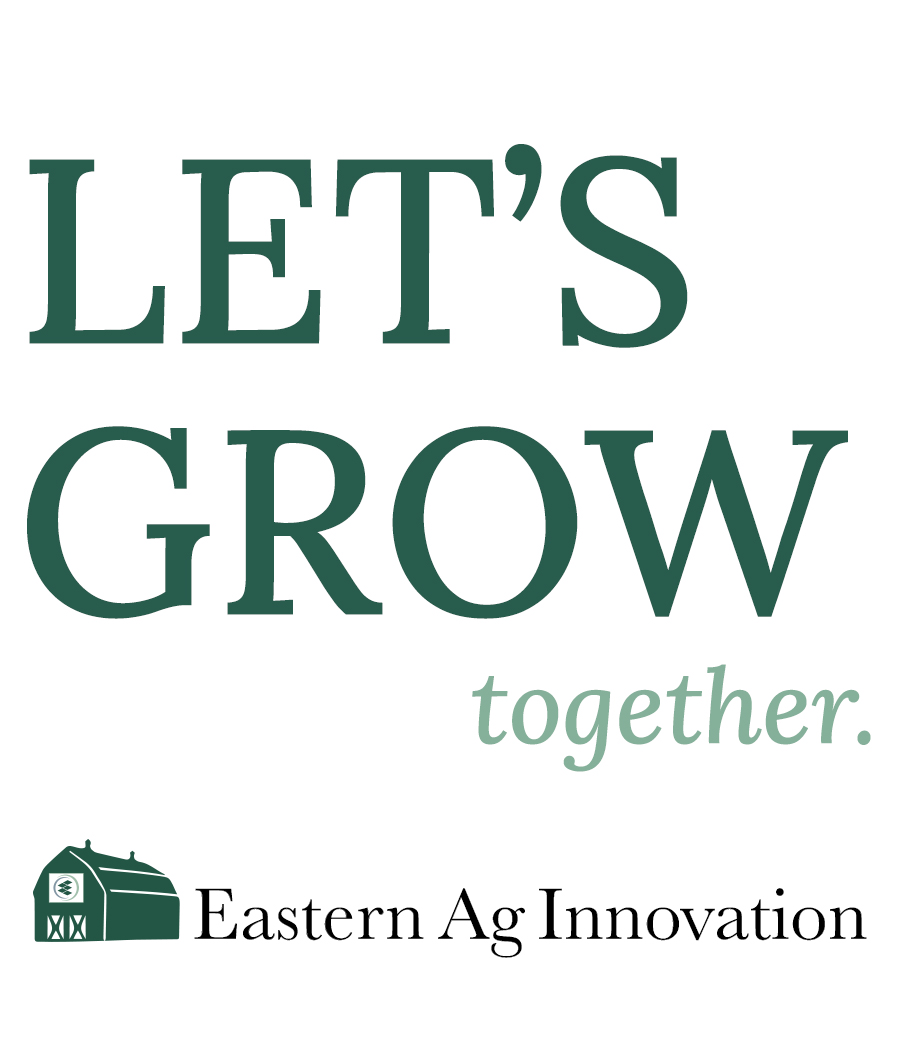 Ag Workforce Trainings & Certifications
Earn industry recognized certifications and trainings to directly benefit your agriculture enterprise and education.
In addition to completing the 40-hour agribusiness internship, Farm Fellows must complete the Farm Business Management interest track, and at least one of the three additional interest tracks: Agribusiness Diversification and Value Adding,
Horticulture Management Systems or Livestock Management Systems
.
To enroll in an Ag Workforce Training, please complete the application below and send it via email to aginnovation@easternwv.edu.
*Please note: Applicants under 18 years old must have a parental and principal/guidance counselor signature for acceptance.
2023 Trainings and Certifications Full Schedule
Potomac Highlands Producers
The Potomac Highlands Producers is a group of farmers and producers from the six Potomac Highlands counties of eastern West Virginia, all working together to promote and sell their products to retail, restaurants, institutions, and individuals. The project is being spearheaded by the Eastern West Virginia Community & Technical College to strengthen the local farm economy and is funded by a USDA grant.
The goals of Potomac Highlands Producers are to grow the local farm economy by providing marketing and advertising of local food, business coaching and support, training on innovative agricultural practices, collective sales of products, and community awareness of the availability of local foods from the Potomac Highlands and where to buy them. The Potomac Highlands Producers Food Co-operative is located at Eastern's Main Campus in Moorefield.
Taste all the Potomac Highlands has to offer with our monthly Best of the Potomac Highlands Food Box. Each month, we offer a different selection of high-quality food products from local farmers. The Potomac Highlands has a a surprising abundance and variety of products that are grown—pastured beef, lamb, chicken and pork to maple syrup, apples, strawberries, organic eggs and more!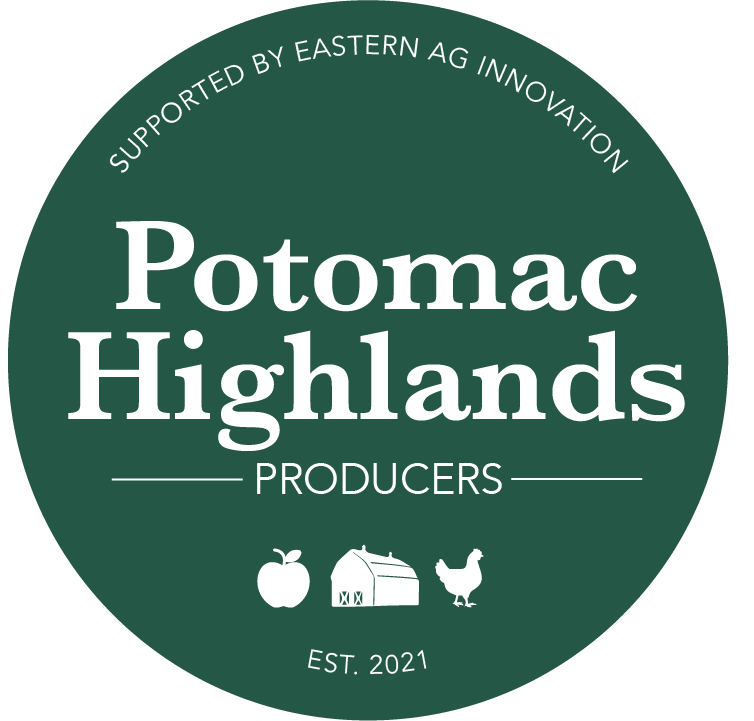 Learn more about one of our producers