This program is designed for students interested in entering a health care profession. Graduates are better prepared for entry-level healthcare-related employment or entry into the nursing program. All courses must be completed with a grade of "C" or better.
Upon successful completion of this certificate, the graduate will be able to:
Apply basic computation skills related to allied health careers
Appreciate the person as a holistic being for the purpose of fostering growth and development across the lifespan
Discuss health related issues
Demonstrate effective communication skills and computational skills
Full-time day. (Students attending part-time should see advisor for recommended course sequencing.)
Eastern is one of the most affordable colleges in the United States!
Rates are for 2022-2023 and based on two full-time (12 credit hour) semesters. Rates are subject to change and do not include books, academic supplies, or student fees.
| Tuition Rates | Eastern | WV 2-Year Colleges | WV 4-Year Colleges |
| --- | --- | --- | --- |
| West Virginia Residents | $3,840 | $4,776 | $12,410 |
| Non-Residents | $8,520 | $10,152 | $26,096 |
Program Is Eligible for West Virginia Invests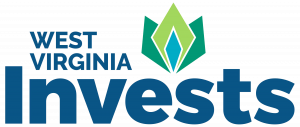 Eastern adheres to an open admission policy which means applications with a high school diploma or GED are eligible for admission.