The Associate in Science degree program is designed for students who expect to complete a degree at a four-year institution in such areas as biology, engineering, mathematics, or physical science. Students may complete the first two years at Eastern by earning an Associate in Science degree, requiring a minimum of 60 semester hours. Students pursuing the Associate in Science should consult the catalog of the institution in which they expect to enroll and should select appropriate courses in consultation with an advisor.
Upon completion of this degree, graduates will be able to:
Apply basic principles of biological and physical sciences and mathematics in junior and senior level courses required for majors related to sciences and mathematics
Use mathematic and scientific principles in problem-solving
Conduct basic research, and evaluate electronic and traditional sources
Apply the scientific method in designing, conducting, and analyzing experiments
Communicate effectively and work collaboratively
Examine issues from a global perspective
To determine appropriate course selections, students should consult with the catalog of the institution to which they intend to transfer.  Transfer Concentration Electives are transferable courses in the discipline of interest. Students should select Transfer Concentration Electives in consultation with an advisor and/or college to which they intend to transfer.
The following courses are recommendations to fulfill program requirements in each discipline:
Humanities: Select humanities electives from foreign language, art, music, literature, and religion courses
Mathematics: AS majors select MTH 135 or higher
Science: Select science electives from biology, chemistry, physics, or physical science
Social Science: Select social science electives from psychology, sociology, geography, and economics courses
Note: all electives must be college-level courses at the 100 level or higher.
Eastern is one of the most affordable colleges in the United States!
Rates are for 2022-2023 and based on two full-time (12 credit hour) semesters. Rates are subject to change and do not include books, academic supplies, or student fees.
| Tuition Rates | Eastern | WV 2-Year Colleges | WV 4-Year Colleges |
| --- | --- | --- | --- |
| West Virginia Residents | $3,840 | $4,776 | $12,410 |
| Non-Residents | $8,520 | $10,152 | $26,096 |
Program Is Eligible for West Virginia Invests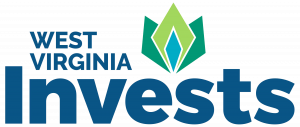 Eastern adheres to an open admission policy which means applications with a high school diploma or GED are eligible for admission.