The Computer Applications Specialist certificate program provides students with proficiency in computer applications and practices that commonly used in today's business environment. The program emphasizes hands-on experience, and successful graduates will acquire proficiency with business applications of computers.
Upon successful completion of the Computer Applications Specialist certificate, the graduate will be able to:
Demonstrate basic knowledge of business organization and procedures by applying business applications of computers
Demonstrate knowledge regarding computer information systems
Design and manage a database
Design an interactive website
Analyze and present data in a visual format
Apply computer skills to create, analyze and assess a business document to solve an organizational problem
Demonstrate effective communication and computation skills
Full-time day. (Students attending part-time should see advisor for recommended course sequencing.)
The Business Applications of Computers Certificate Program prepares successful graduates to take the Microsoft Certified Application Specialist (MCAS) examination.
Eastern is one of the most affordable colleges in the United States!
Rates are for 2022-2023 and based on two full-time (12 credit hour) semesters. Rates are subject to change and do not include books, academic supplies, or student fees.
| Tuition Rates | Eastern | WV 2-Year Colleges | WV 4-Year Colleges |
| --- | --- | --- | --- |
| West Virginia Residents | $3,840 | $4,776 | $12,410 |
| Non-Residents | $8,520 | $10,152 | $26,096 |
Program Is Eligible for West Virginia Invests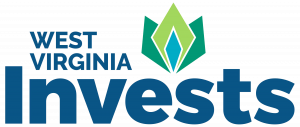 Eastern adheres to an open admission policy which means applications with a high school diploma or GED are eligible for admission.