The Associate in Applied Science in Occupational Development is designed to provide cooperatively sponsored educational opportunities leading to associate degrees for students in approved U.S. Department of Labor Bureau of Apprenticeship Training (BAT) programs. The specific course of study is determined by agreements between Eastern and the training sponsor. Mandatory components in the program include a general education core, classroom training, and on-the-job experience.
Apprenticeship for Child Development Specialist (ACDS): U.S. Department of Labor, WV Bureau of Apprenticeship and Training, WV Child Development Specialist program, and WV Department of Education
Upon completion of these programs, graduates will be able to:
Effectively use both written and verbal communication in the workplace
Demonstrate an understanding of technical skills required in the specific occupational area through the successful completion of an approved apprenticeship or training program
Demonstrate knowledge of interpersonal skills and their application in the workplace
Apply principles of mathematics and science to contemporary issues in society and in the workplace
Component I: General Education Core (15+ credit hours)
Component II: Classroom Instruction in the Occupation (40 credit hours maximum)
Component III: On-the-Job-Training in the Occupation (12 credit hours maximum)
Total Program Credit Hours: 60 Maximum
Eastern is one of the most affordable colleges in the United States!
Rates are for 2022-2023 and based on two full-time (12 credit hour) semesters. Rates are subject to change and do not include books, academic supplies, or student fees.
| Tuition Rates | Eastern | WV 2-Year Colleges | WV 4-Year Colleges |
| --- | --- | --- | --- |
| West Virginia Residents | $3,840 | $4,776 | $12,410 |
| Non-Residents | $8,520 | $10,152 | $26,096 |
Program Is Eligible for West Virginia Invests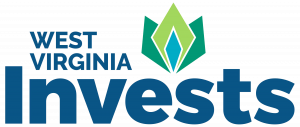 Eastern adheres to an open admission policy which means applications with a high school diploma or GED are eligible for admission.