The Electromechanical Technology (ELM) program provides a technical education at the certificate level. The broad-based curriculum provides instruction and practical application of a variety of technical concepts and practices. The courses include electricity, pneumatics, hydraulics, industrial controls, and computer fundamentals. Successful completion of the ELM certificate program will allow graduates to enter the workforce at the technician level, prepared to assemble, install, calibrate, troubleshoot, service, and repair equipment and system components used in industry and business.
The ELM curriculum is based on algebra and trigonometry. Additional transitional courses may be required in English, mathematics, and reading. Each student's placement test scores will determine individual requirements. Upon completion of the Electromechanical Technology certificate the graduate will be able to:
Apply accepted safety and health practices in the workplace
Demonstrate a working knowledge of the construction, operation, and function of components and devices used in mechanical, electrical, and fluid power systems
Apply principles, knowledge, and analysis skills in troubleshooting, repairing, and maintaining mechanical, electrical, and fluid power systems
Use tools and instrumentation to troubleshoot and/or repair industrial equipment and systems
Read, interpret, and design schematics and wiring diagrams for mechanical, electric, and fluid power systems
Apply effective written and oral communication skills
Demonstrate computational skills to solve problems involving parameters contained in mechanical, electrical, electronic, and fluid power systems
Demonstrate computer literacy
Employment opportunities for graduates include:
areas of plant maintenance
computer systems
programmable logic control
technical service and sales
instrumentation
research and development
Industrial Maintenance
Electricity
Full-time day, part-time evening. (Students should see advisor for recommended course sequencing.)
Associate Degree Overview
Developed in conjunction with the Adult Industrial Equipment Maintenance program at South Branch Career and Technical Center (SBCTC), this program offers both a certificate component as well as a 2-year Associate of Applied Science (AAS) degree. The SBCTC courses will serve as the technical core of the program, and Eastern will provide the required general education classes as well as additional technical courses.
The AAS option offers a business/technical foundation that will prepare students to progress into management positions in business or industry, and/or to begin their own business, if that is their goal. The certificate option emphasizes the technical courses and requires fewer general education courses. Incorporating the technical courses at SBCTC, the program opens a pathway to higher education for students, and provides them the background to enter the technical labor market.
Note: Students enrolling in Electromechanical courses will be assessed a laboratory fee for classes having a laboratory component. This fee is used to replace expendable materials and to maintain and upgrade laboratory equipment. See schedule for details.

Eastern is one of the most affordable colleges in the United States!
Rates are for 2022-2023 and based on two full-time (12 credit hour) semesters. Rates are subject to change and do not include books, academic supplies, or student fees.
| Tuition Rates | Eastern | WV 2-Year Colleges | WV 4-Year Colleges |
| --- | --- | --- | --- |
| West Virginia Residents | $4,128 | $4,776 | $12,410 |
| Non-Residents | $8,520 | $10,152 | $26,096 |
Program Is Eligible for West Virginia Invests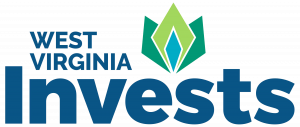 Eastern adheres to an open admission policy which means applications with a high school diploma or GED are eligible for admission.