Associate in Science to Bachelor of Arts • 2+2 Program
Concentration and B.A. courses will be offered through WVU Parkersburg on Eastern's campus via Zoom, Live, Blackboard, hybrid, or web.
All field placements, including student teaching, will be completed in Eastern's service area and supervised by Sherry Michael, Eastern Education Programs coordinator.
Eastern is one of the most affordable colleges in the United States!
Rates are for 2022-2023 and based on two full-time (12 credit hour) semesters. Rates are subject to change and do not include books, academic supplies, or student fees.
| Tuition Rates | Eastern | WV 2-Year Colleges | WV 4-Year Colleges |
| --- | --- | --- | --- |
| West Virginia Residents | $3,840 | $4,776 | $12,410 |
| Non-Residents | $8,520 | $10,152 | $26,096 |
Program Is Eligible for West Virginia Invests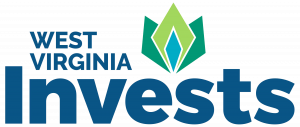 NOTE: West Virginia Invests support for this program is only available for the coursework applied to the 2-year Associate of Science degree earned through Eastern.
Eastern adheres to an open admission policy which means applications with a high school diploma or GED are eligible for admission.
You may also be interested in: