The Farm Fellowship Program offers an in depth intensive training experience that combines classroom training with hands-on practical experience and mentoring through on farm apprenticeships and 'learn to earn' opportunities in up to four certificate interest tracks.
Fellows must:
Complete the Farm Business Management Certificate
Conduct an assigned 40-hour agribusiness internship
Complete at least one of the three additional interest tracks including: Agribusiness Diversification and Value Adding, Horticulture Management Systems Certificate, or Livestock Management Systems
Fellows will be provided agribusiness coaching support and mentorship. Successful fellows completing these requirements within the annual year will earn $700 and respective certifications. Accepted fellows will be notified by December 5 to confirm their one year program (1/1/2023 – 12/31/2023).
Limited to 15 fellows per yer
Accepting applications now until November 4, 2023
*Please note: Applicants under 18 years old must have a parental and principal/guidance counselor signature for acceptance.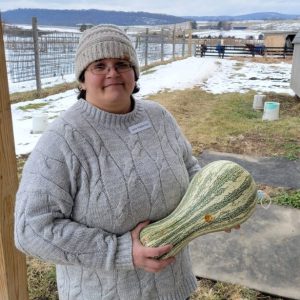 Jane is a fourth generation family farmer from Baker.
"The agribusiness trainings I participated in forced me to see farming not as a birthright or hobby but as what it is, a business. The risk management training made me more aware of the physical, emotional, and financial risks that farming innately possesses. It provided me with concrete tools to manage those risks simply.
"Without the Farm Fellowship, I'm not sure what I'd be doing now, she continued. "I was in need of a change when I was paired with Buena Vista and it has been a great partnership for both of us."
She completed the program in Spring 2022 and has been hired full-time by her mentor at Buena Vista Farm.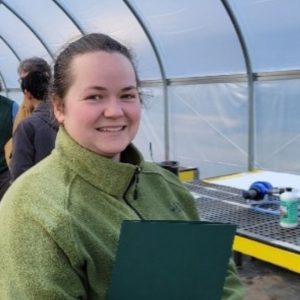 Shanae grew up in Montana, the grandaughter of farmers and ranchers. She jokes that the agriculture bug skipped her parents.
"In 2020 food scarcity pushed my husband and I to grab onto the idea of doing it ourselves. We dove into homesteading, which propelled my thirst for agriculture knowledge," she said.
"The hands-on, intensive lessons in this program are exactly what I was looking for," she continued. "My goal is to become a financially sustainable small-scale farmer and this experience has put that goal into attainable steps to make it achievable."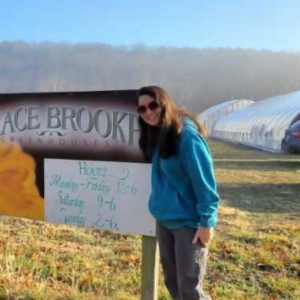 Lacen grew up on her grandpa's farm where he sparked her passion for agriculture.
"Being a Farm Fellow has been an absolutely wonderful opportunity to continue my agriculture education through online formats, but also with real world experience alongside brilliant agriculture mentors in our state," she said.
"I've been able to connect with others that are open to learning just as I am. Everyone has been a pleasure to work with and this program has provided me with a wide array of resources and contacts I will continue to use in the future," she continued. I have been most thrilled with this one-of-a-kind experience and I would recommend it to anyone."
Interested in becoming a mentor or mentee?
You may also be interested in: