This winter, over the course of four days, Eastern West Virginia Community and Technical College hosted a four-day event at the National Youth Science Center in Davis, West Virginia, to teach educators how to use a variety of new and exciting technologies in their classrooms.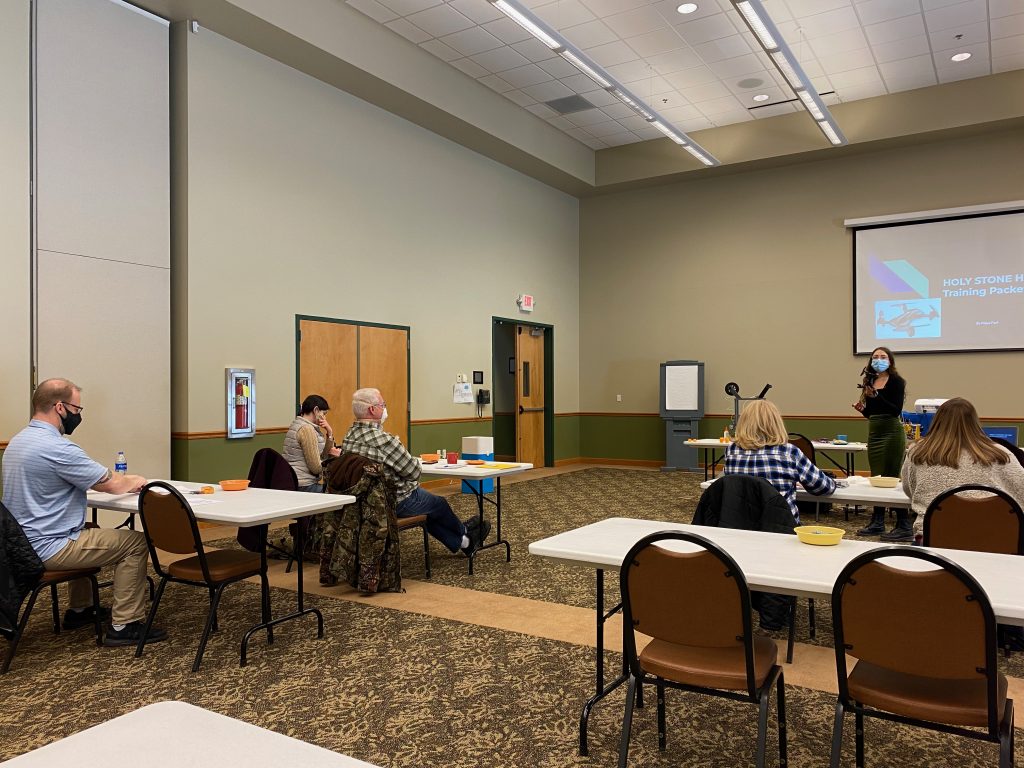 The MakerSpace project is a collaborative effort between Eastern and the National Youth Science Foundation aimed at providing equipment and tools to enhance Science, Technology, Engineering, Arts, and Mathematics (STEAM) education curriculum.
Educators from across the Potomac Highlands convened at the National Youth Science Center to learn how to use the MakerSpace equipment purchased with funding from the Claude Worthington Benedum Foundation. St. George Medical Clinic also supported the effort by conducting on site COVID-19 tests to participants to ensure safety during the event.
By participating in the program, educators from Grant, Hampshire, Hardy, Mineral, Pendleton, and Tucker counties are being provided with technology of their choosing free of charge. The options include a combination 3D printer/laser engraver, a computer numerical control (CNC) router, coding robots, drones, and a kit demonstrating different kinds of renewable energy.
"This is the type of hands-on opportunity the students need to understand why it's important to learn the other stuff," stated a Hampshire County Educator. "Hardy County Schools do not have enough staff to do the Makerspace, so this equipment will be the 1st exposure most students have had to robotics and 3D printers."
The trainings are being led by AmeriCorps Maker Fellow, Maya Paul, a recent graduate from Eastern and a Tucker County native.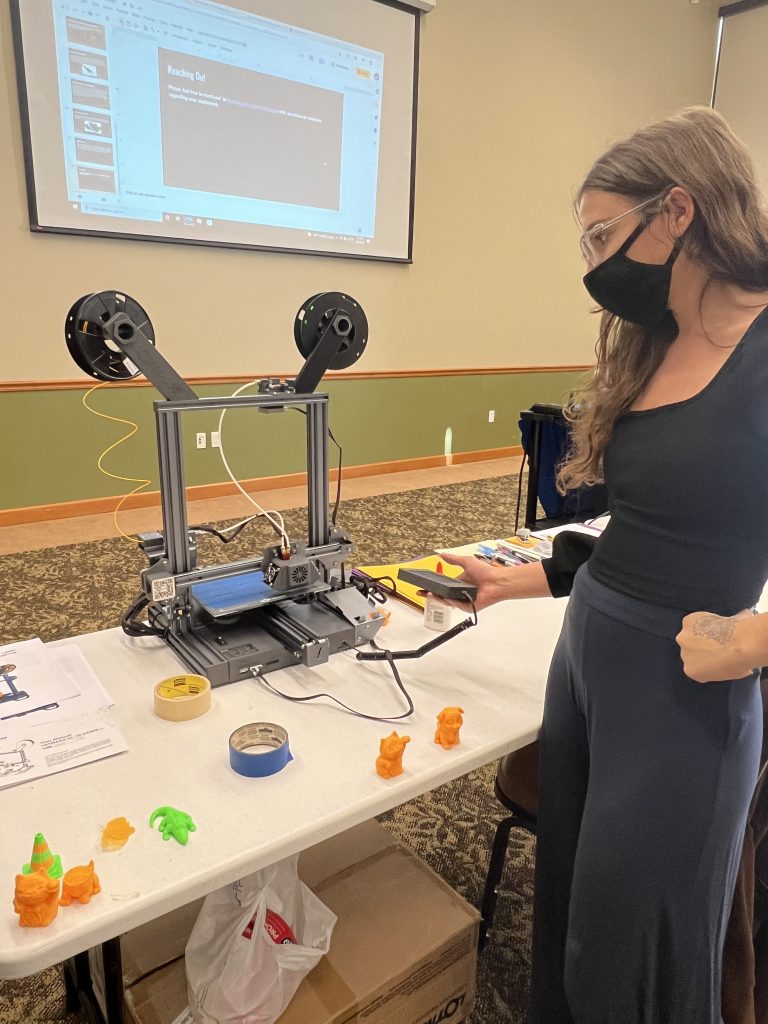 "I am thrilled to have the opportunity to provide STEM technology to schools in rural West Virginia, where I grew up," Paul said. "This has been a super meaningful project for me, and I hope to continue to do work like this moving forward in my career. I'm grateful for all the teacher participation given the circumstances and difficulties they've faced the past few years."
During her year of service, Paul will continue to educate teachers and librarians in the region about how to use MakerSpace technology in their classrooms and libraries. In addition to providing the technology to educators, Paul is also establishing a permanent MakerSpace at the National Youth Science Center. Once completed, the MakerSpace will be open to the public, serving as a resource for the community, and will be one of the most advanced facilities of its kind in the region, but one with a specific focus on meeting the needs of a rural community with special emphasis on agricultural and entrepreneurial applications.
"We are so excited to be working with Maya on this project. Her enthusiasm is infectious and she's great at helping the teachers learn how to use this technology and brainstorm ideas for fun and creative ways to engage with their students," said Ryan Haupt, the Director of WV STEM Programming for the National Youth Science Foundation. 
On May 6th, students from participating schools will have the opportunity to present projects they've developed with the equipment at the Breakthrough, Revolutionary, Innovation, Technology, Excitement (BRITE) Challenge hosted by Eastern and the National Youth Science Center. STEAM professionals will judge the projects to determine which students will receive monetary prizes to further their inventions.
To learn more about the BRITE Challenge and the Makerspace equipment issued in the Potomac Highlands participating schools and libraries, contact Maya Paul at Maya.Paul@easternwv.edu.