Eastern West Virginia Community and Technical College donated 3D printed masks to three local Health Occupations Partners: EA Hawse Nursing & Rehabilitation Center, Grant Rehabilitation & Care Center, and Pendleton Manor.
In collaboration with the West Virginia National Guard, who provided the two patterns used to create the masks, Eastern was able to assemble and donate 150 masks using 3D printing technology. Essential staff members at these facilities will be able to use the masks amid the coronavirus pandemic.
Eric Putze, Advanced Technology/Wind Energy Faculty, assisted by Patty Stream, Evening Coordinator, used the patterns provided by the West Virginia National Guard for one large 3D-printed piece and one small 3D-printed piece, and included elastic straps and filter material to assemble the masks over the summer. A small number of additional masks were kept to fulfill Eastern's needs. These facilities were very grateful for the donations, and Eastern hopes to be able to continue assisting in this effort.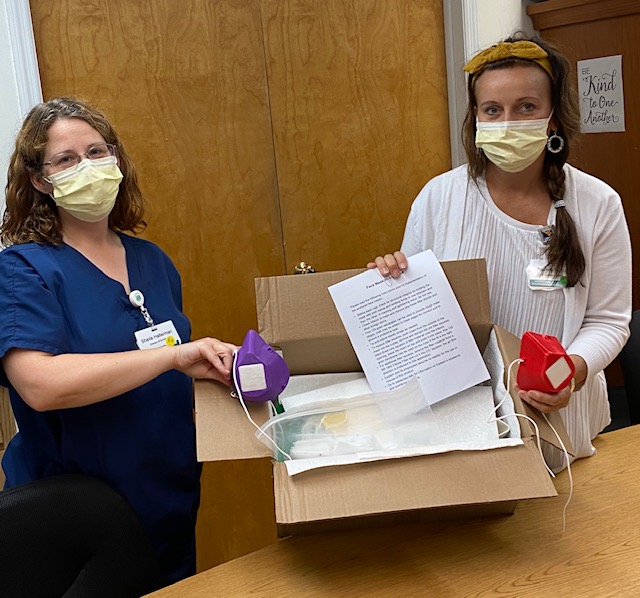 Mask Donation to EA Hawse Nursing & Rehabilitation Center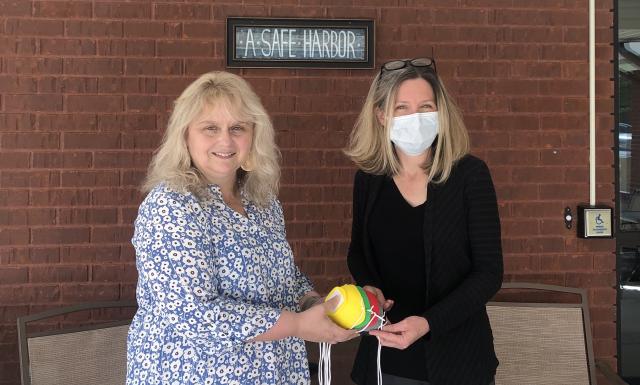 Mask Donation to Grant Rehabilitation & Care Center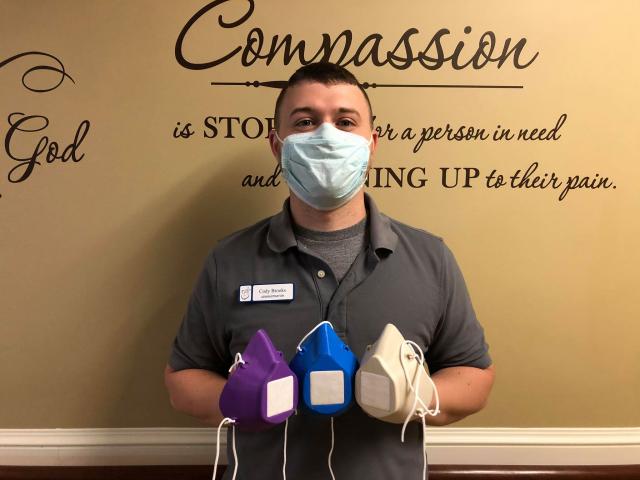 Mask Donation to Pendleton Manor
Assembled Masks