Law enforcement agencies and emergency services around the world are learning to fly drones to assist in search and rescue situations. To help local first responders enhance their ability to respond to emergency situations in remote areas, Eastern West Virginia Community & Technical College has partnered with National Drone Services (NDS) to provide hands-on drone training throughout the Potomac Highlands Region.
Participants from Hardy, Mineral and Tucker Counties received a comprehensive and customized training course that included classroom instruction and hands-on situational drone flight experiences and exercises in late 2021.
"All of our training programs include 'real as it gets' situational exercises that combine risk assessments, challenge flying and analytical problem solving skills within specific mission objectives," said Brain Kelly, NDS executive director and course instructor.
Course attendees received hands-on flight training in aerial observation, terrain mapping, flight maneuvers, crew resource management, accident scene reconstruction, search and rescue and night operations. In addition to flight training, students received a broad foundation in best practices for UAS operations, Federal Aviation Administration regulatory guidance for law enforcement agencies and first responders, as well as the use of software tools for extracting actionable information for UAS operations.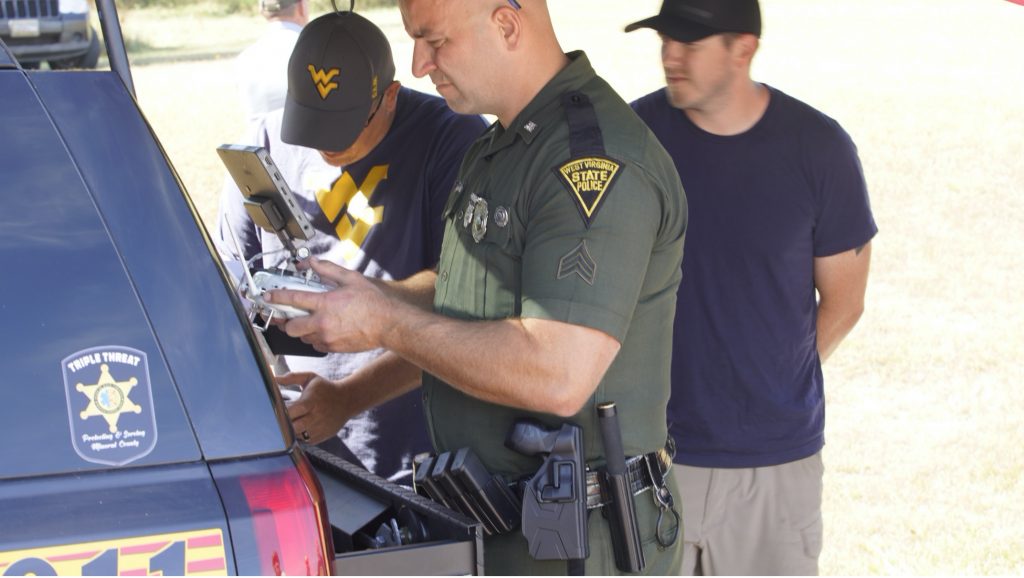 "It is our mission to create pilots within the ranks of West Virginia first responders with the same understanding and appreciation of drones that exists within manned aviation," Kelly said. "Our solution is to not simply train more operators and pilots, but to create a workforce of more highly trained pilots and operators."
According to Kelly, the response to the trainings have been extremely positive, with all trainings held in West Virginia yielding a high number of post-class FAA certifications.
The search and rescue scenarios included flight training using full-motion video sensors and forward-looking infrared sensors and were conducted in real life challenging environments, giving students valuable operational experience. One exercise included a timed search and rescue competition, which required teams to locate as much evidence as possible and later locate missing persons.
According to data collected by DJI, drones have helped save 786 people in 36 countries in search and rescue missions.
"The need to have an effective first responder unmanned aircraft systems training program cannot be understated," Kelly said. "They are one of the most influential, cost-effective, safety multiplying technology developments of the last 25 years. The value proposition to first responders and law enforcement is unprecedented."
Eastern's Workforce Education Department will be offering drone training courses throughout 2022. For more information and to schedule a training, contact Workforce Education at WorkforceED@easternwv.edu or call 304-434-8000.