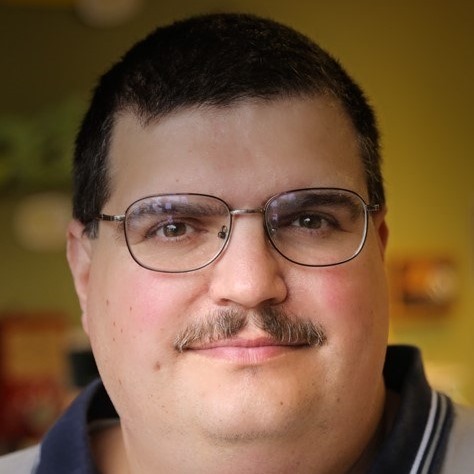 Eastern West Virginia Community and Technical College has hired Robert Burns to serve as Director of Non-Profits. In this role, Burns will be responsible for the coordination and continued development of internal and external stakeholders, fundraising efforts, and grant opportunities to benefit the Eastern Foundation and Eastern Workforce Opportunity Regional Center and Services, Inc. (WORCS).
Burns has dedicated much of his life to the Tucker County area and currently serves as the Cultural Coordinator for the Tucker County Cultural District Authority. He has also served as the Executive Director of the Tucker Community Foundation, where he directed all day-to-day activities of the Community Foundation for over 14 years serving seven counties in West Virginia and one in Maryland. In this role, Burns was responsible for endowment growth of over 10 million dollars and orchestrated the annual implementation, coordination, and follow-up of both Foundation's grant and scholarship programs. Burns also served as the Executive Director, Tucker County Development Authority for seven years.
Burns holds a Bachelor of Arts in Economics from Davis & Elkins College, and a Master of Arts in Economics from West Virginia University. Burns has served as an Adjunct Professor at Davis & Elkins College, Alderson-Broaddus College, and West Virginia Wesleyan College. Burns received the Volunteer of the Year Award in 2019 from the Tucker County Chamber of Commerce. Burns is a leather crafter and owns his own business, Soul Hollow Leather, where he makes wallets, notebooks, purses, and other handmade and hand-sewn leather goods and currently resides in Parsons.
In his role as Director of Non-Profits at Eastern, Burn's aims to foster support and growth for Eastern's Foundation, which recently released a new website that highlights student scholarships and ways to give. Burns will be collaborating with Eastern and its partners to better support student needs by cultivating planned giving and fundraising opportunities, including a virtual "Shakespeareoke" event in collaboration with the Rustic Mechanicals & The Eastern Arts Society on April 23rd at 7:00 pm. Event details can be found on Eastern's Facebook page at https://www.facebook.com/easternwv.
Eastern's Workforce Opportunity Regional Center and Services will also be expanding support to the Potomac Highlands Region from an award provided by the Claude Worthington Benedum Foundation for the project entitled, "Technological Application with Maker Space" beginning in July 2021. The financial support of $139,091 will be used to build educational pathways for middle and high school students, offer professional development opportunities and technology support to a total of 12 middle and high school educators per Eastern's six-county service area and invigorate communities with public access to maker space thinking, learning, and entrepreneurship by supporting make space development in community libraries.
Burns looks forward to providing the Potomac Highlands Region with experiential learning and engagement opportunities while collaborating with the National Youth Science Center in Tucker County to disseminate STEM-based learning activities and maker space development in communities.
To learn more about Eastern's Foundation, visit https://www.easternwvctcfoundation.org/
To learn more about the Eastern Arts Society and the Shakespereoke virtual event, visit https://www.easternwv.edu/current-students/student-organizations-activities/arts-society-eastern-students.