In keeping up with the desire to bring the best and brightest to campus, Eastern West Virginia Community and Technical College has announced the hiring of three new employees: Charles "Chip" Bolyard as the Director of Institutional and Student Advancement, Nikki Chandler as a math instructor and Debi Layton as the TANF Instructional Specialist.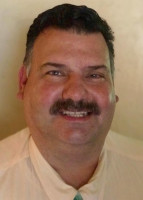 A graduate of West Virginia University with a Master of Social Work and resident of Keyser, Bolyard is a licensed West Virginia social worker with experience serving as a parent educator with the West Virginia Supreme Court of Appeals; vice president of client relations, director of account management and account manager with KaleidaCare and director of program and staff development, clinical director, family services coordinator/supervisor, child care worker and tutor with Burlington United Methodist Family Services.
In his new role, Bolyard will be responsible for the day-to-day administration of the new West Virginia Invests Grant Program at Eastern, as well as working alongside the Eastern West Virginia Community and Technical College Foundation to support fundraising and grant writing efforts to assist students.
Bolyard is the uncle to five nephews, three nieces and one great nephew and dog dad to labrador retrievers Maggie, Marley and Max.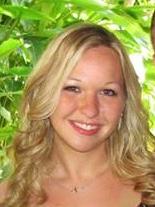 A Grant County native, Chandler began her education at Eastern while a student at Petersburg High School. As a full-time math instructor at Eastern, Chandler will be responsible for teaching and assessing learning, writing and updating course curricula, institutional service, advising and professional development.
The mother to three-year-old Holden and wife to Madison, Chandler completed her post-baccalaureate teacher education program at the University of Mount Olive and Master of Science in Mathematics from Texas A&M University. In addition to enjoying the outdoor activities the region has to offer, Chandler is currently pursuing a second master's degree, and eventual doctorate in instructional design and technology at West Virginia University.
An employee with Workforce WV since 2000, Layton has spent nearly two decades assisting applicants in meeting the requirements for unemployment benefits and government assistance, including job service registration, ensuring active status and referrals to partnering agencies for applications to meet job readiness and academic goals.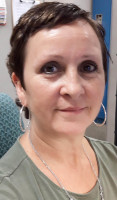 As Eastern's TANF instructional specialist, Layton will facilitate student admissions, help them receive financial aid, monitor their academic progress and provide a supportive environment to assist students in reaching their specific academic goals.
Layton was the founding president of Eastern's Phi Theta Kappa before receiving a bachelor of science in psychology at Regent University and master of arts in psychology at American Public University. She volunteers as second vice president of the American Legion Auxiliary in Moorefield and member of the General Federated Women's Club.