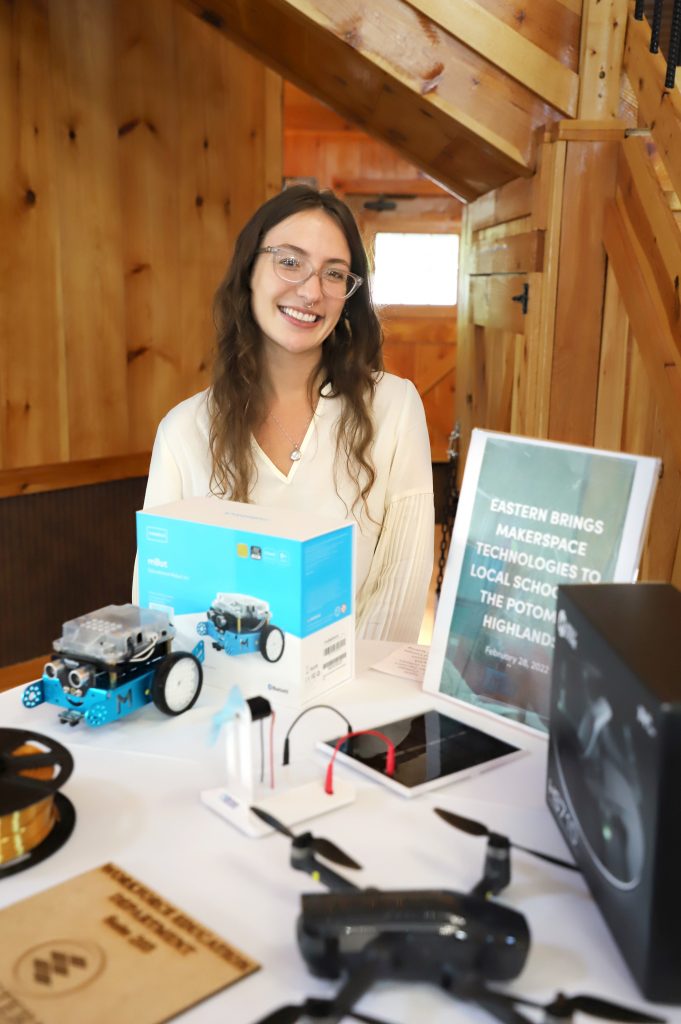 Name:
Maya Paul
Degree(s) earned from Eastern:
Associate in Art (December 2021)
Are you still taking classes? If so, where and what degree are you working toward?
I am not currently enrolled in school, but I intend to go back to college to receive my master's degree in Psychology through an online program.
Current Employer/Job (if applicable):
I work at Eastern West Virginia Community and Technical College as Project Coordinator for the Mid-Atlantic Sustainable Biomass for Value-Added Products Consortium (MASBio), and Potomac Highland Producers (PHP) Coordinator
What is something you learned (knowledge, training, skills) during your academic program that you utilize in your workplace and/or current studies?
My understanding of graphic design has been super helpful, as I oftentimes make web updates to the PHP website and design promotional flyers for upcoming ag-related events.
Please share if courses, faculty, and/or staff at Eastern contributed to your career/educational success and how they helped:
One of the best things about Eastern is how supportive the staff is. Almost all of my educators were extremely invested in my success and were willing to help me whenever I needed assistance. They extended deadlines if I was unable to complete assignments on time and allowed an extremely flexible schedule, so I could work full-time while going to school.
What advice would you give to current Eastern students who are looking to follow a similar path to a job or continued studies?
Take advantage of the financial benefits that Eastern offers! It is the cheapest accredited school in the state of West Virginia! I have an accredited, transferable college degree, no student loans, and they immediately provided me with workforce placement within their organization. Eastern is full of fantastic opportunities.
---
Are you an Eastern graduate? Have you completed an Ag workforce training program at Eastern? Are you a former Early Entrance student who transferred credits to another college or university? If you are, and you want to share your success story, we would love to hear from you! Email marketing@easternwv.edu today!