This course prepares students to function effectively in many of the administrative and clerical positions in the healthcare industry. Administrative Medical Assistants, Medical Secretary, Medical Records Clerk, and Health Unit Coordinators are all positions in great demand. Administrative medical assistants update and file patients' medical records, fill out insurance forms and arrange for hospital admissions and laboratory services. They also perform tasks less specific to medical settings, such as answering telephones, greeting patients, handling correspondence, scheduling appointments, and handling billing and bookkeeping.
This program covers important background information on anatomy and physiology, medical terminology, insurance billing and coding, medical ethics, customer service, and legal aspects. This program is intended to provide students with a well-rounded introduction to medical administration so that a student can gain the necessary skills required - to either obtain or advance to a health care administration position.
Five Weeks. Two Evenings/Week, 6:00 PM - 9:00 PM. Two Saturdays, 9:00 AM - 3:00 PM.
Courses include Medical Terminology and Medical Administration.
*Rates include books and supplies. Rates are for 2023-2024 and are subject to change. Financial aid is available for those who qualify.
Barbara Harper, Moorefield Instructor
Barbara Harper has been in the medical field for 38 years. For the past 33 years, she has been at Love Memorial Clinic, where she is now the office manager, payroll clerk and accounts payable clerk. She began teaching at Eastern in January 2022.
"It's very rewarding to be part of the next generation in the medical field," Harper said. " I enjoy and cherish the friendships that I have made and hope to make more through the years."
Harper enjoys cooking, canning, tailgating, gardening and spending time with her friends and family.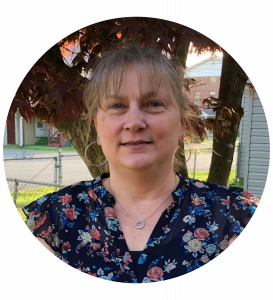 Stephanie Burns, Tucker County High School Instructor
Stephanie Burns began teaching at Eastern in fall 2019. She teaches the Allied Health Program at Tucker County High School.
"I enjoy seeing a student's face when they get that 'aha!' moment and truly understand they are where they need to be going in the health care field," Burns said. "I live on a farm and can't wait to retire there and enjoy my morning coffee on my back porch every day."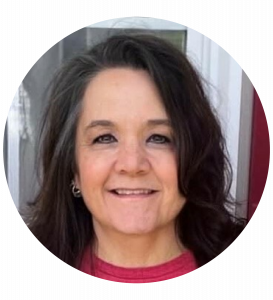 Paige Campbell, Elkins Instructor
Paige Campbell is a lifelong resident of Randolph County. She has worked as an LPN for over 10 years.
"In my free time, I love being outdoors and traveling with my husband and daughter," Campbell said.
Outside of teaching, Campbell is also a student herself. She will obtain her BSN in the Spring and would like to continue to obtain a master's degree as a Nurse Educator.