Today's dynamic medical practice needs health care professionals who possess both administrative and clinical skills. Health care professionals who can process incoming patients, draw blood, and read EKG results provide a versatile and valuable resource to any medical practice. In response to the growing need for healthcare professionals with multiple skills, the Medical Assistant Program is designed to give students a comprehensive suite of administrative and clinical skills. The Medical Assistant Career Track program includes the subject areas:
Medical Terminology
Medical Assistant / Admin
EKG Technician
Phlebotomy Technician
Individually, courses in these areas are very valuable in today's healthcare economy. Packaged together in the Medical Assistant Program, they provide the foundation for highly marketable healthcare professionals. And after completing the program, an aspiring healthcare professional would possess the skills required to perform multiple tasks in a complex and dynamic healthcare environment. In addition to acquiring multiple healthcare professional skills, students who successfully complete this program would be eligible to sit for multiple NHA certification exams.
The Medical Assistant Program is designed to give students a comprehensive suite of administrative and clinical skills.
16 Weeks. 2 evenings/week and 2 Saturdays/month.
Courses include Medical Terminology, Medical Administration, EKG, and Basic Phlebotomy
*Rates include books and supplies. Rates are for 2023-2024 and are subject to change. Financial aid is available for those who qualify.
Stephanie Burns, Tucker County High School Instructor
Stephanie Burns began teaching at Eastern in fall 2019. She teaches the Allied Health Program at Tucker County High School.
"I enjoy seeing a student's face when they get that 'aha!' moment and truly understand they are where they need to be going in the health care field," Burns said. "I live on a farm and can't wait to retire there and enjoy my morning coffee on my back porch every day."
Diane Myers, Moorefield Instructor
Diane Myers began working in the medical field nearly 50 years ago. Today, she works part-time as a medical assistant and phlebotomist at Love Memorial Clinic and has been teaching at Eastern since 2012.
"Working in the medical field has always been a rewarding job for me," she said.
Myers currently lives in Old Fields, West Virginia, with her husband, Tom. She has two sons and two grandchildren.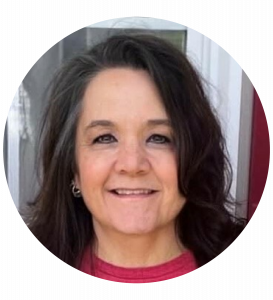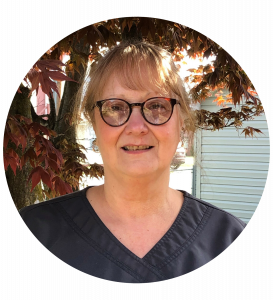 Paige Campbell, Elkins Instructor
Paige Campbell is a lifelong resident of Randolph County. She has worked as an LPN for over 10 years.
"In my free time, I love being outdoors and traveling with my husband and daughter," Campbell said.
Outside of teaching, Campbell is also a student herself. She will obtain her BSN in the Spring and would like to continue to obtain a master's degree as a Nurse Educator.