Joe McGee, the English faculty member at Eastern West Virginia Community and Technical College, received the 2020 Children's Choice Award by the International Literacy Association's Children's Book Council. This award is voted on by over 12,000 children from across the United States on over 900 titles. His book, Peanut Butter & Santa Claus: A Zombie Culinary Tale, received the honor of being named to the 2020 Children's Choices Reading List.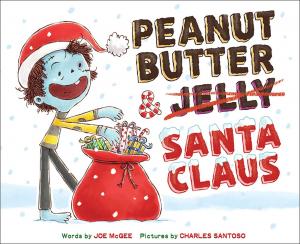 As part of Eastern's English faculty, McGee is responsible for the overall development, coordination, implementation, and scheduling of English courses, student performance in English and transitional classes, and recruiting English adjunct faculty and teaching assistants. As an assessment facilitator, he serves on the college's Assessment Committee and WV Higher Education Assessment Council College, facilitates assessment meetings and provides direction for interdepartmental assessment activities, and assists with the implementation of assessment activities. 
Click here to see the Literacy Association's Children's Choices Reading List.
Click here to learn more about Joe's work as an author.