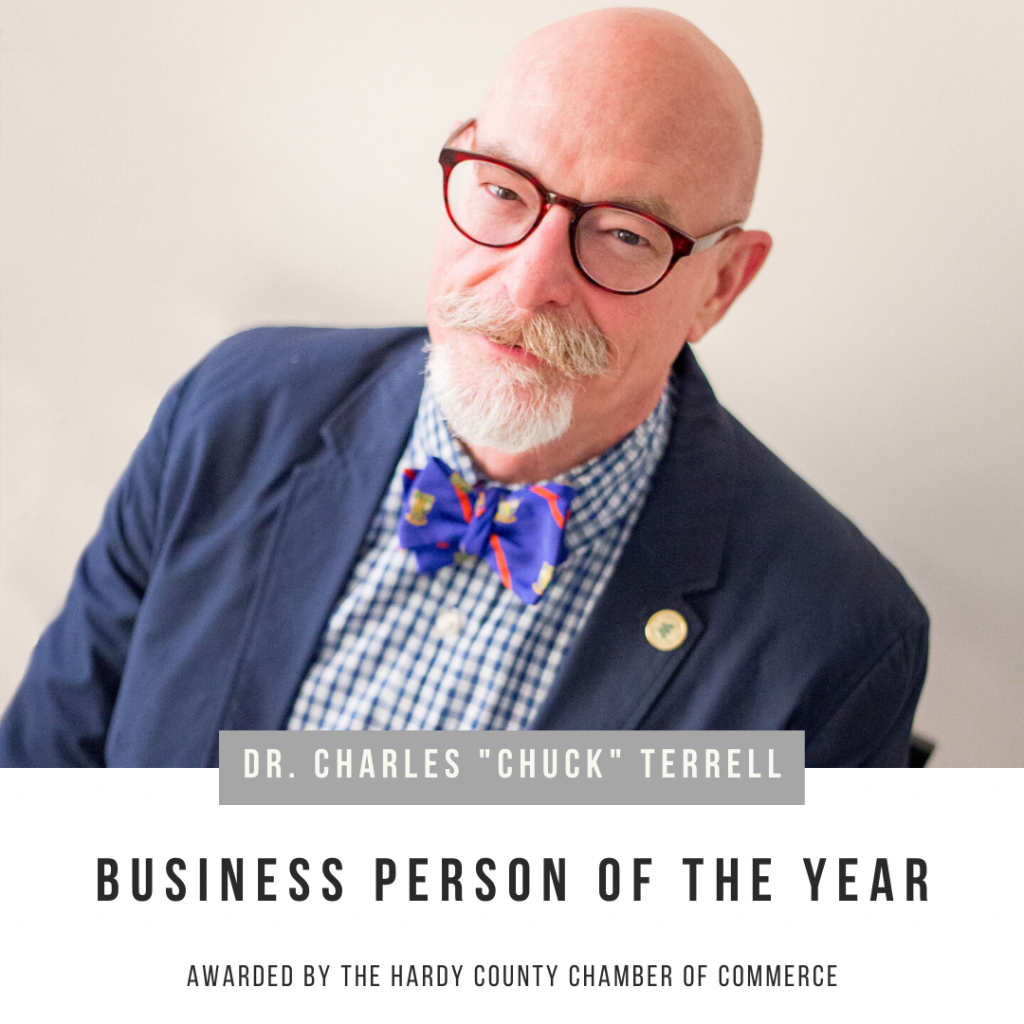 Eastern's President, Dr. Charles "Chuck" Terrell received the 2020 Business Person of the Year Award from the Hardy County Chamber of Commerce.
This honor is awarded to a Hardy County Chamber business person (owner or employee) who demonstrates leadership, cooperation, and professionalism, and who inspires others to better serve our community.
Congratulations, Dr. T!