MOOREFIELD, W.Va. – As Eastern West Virginia Community and Technical College's nursing program installs new skills lab equipment during the fall 2022 semester, some legacy pieces of equipment are finding new homes.
One such item is the lab's exam table, which was recently taken to Grant Memorial Hospital (GMH) in Petersburg.
Kari L. Evans, chief operating officer of the not-for-profit critical access hospital, said the exam table will be kept in storage for now. When needed, she said, it will be used in one of the hospital's medical offices.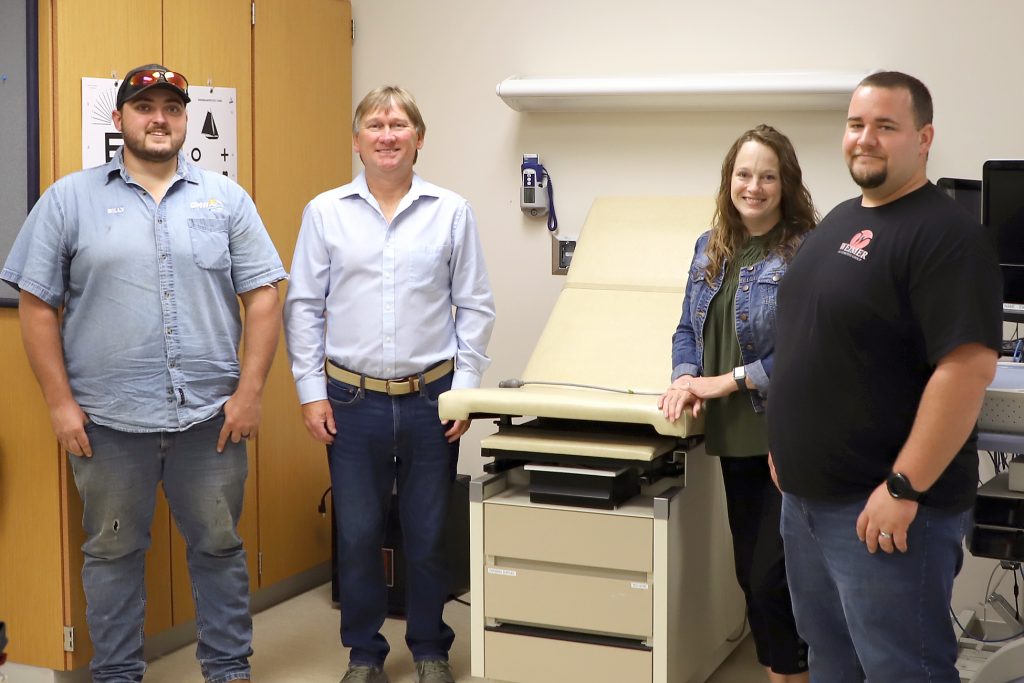 "The hospital does a great job providing learning experiences for our nursing students," said Alicia Van Meter, nursing director at Eastern. "We're glad they will be able to use this piece of equipment while caring for patients."