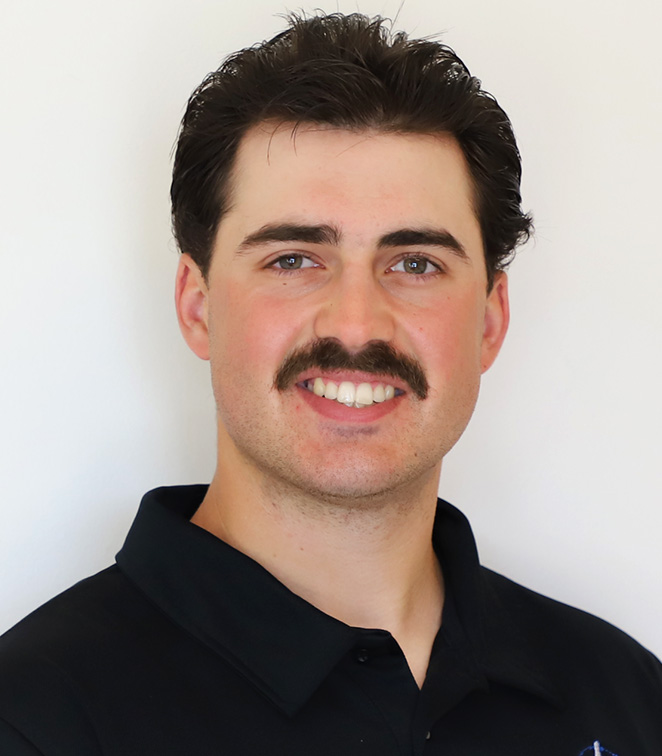 MOOREFIELD, W.Va. – Sloan Williams, a resident of Old Fields, West Virginia, and a tenth-generation farmer, has been hired as the AGEE PHP Coordinator to work in Eastern West Virginia Community and Technical College's Ag Innovation Department. He is the son of Sam and Kelly Williams, who own and manage South Branch Potomac Lanes Bowling Center, Strikers Grill & Pizza, South Branch Cinema 6, South Branch Inn Moorefield & Romney, Old Fields Country Store and Boot Outfitters, South Branch Cattle & Meat Company, Sweet Rose Ice Cream, and Williams Farms & Sweet Corn.
Williams holds a bachelor of science from West Virginia University, where he dual majored in Agricultural Business and Energy Land Management. He also completed a minor in Agricultural Law and graduated Summa Cum Laude in the Spring of 2021.
Before joining the Eastern team, Williams co-founded the South Branch Cattle & Meat Company. "It is a local meat company providing high-quality beef and pork to the Potomac Highlands Region," said Williams. In his free time, he enjoys hunting, fishing, camping, and anything outdoors. When asked about what he likes most about working at Eastern, he said, "The friendly faces and everyone working together as a team."
About The Potomac Highland Producers
The Potomac Highlands Producers is a group of farmers and producers from the six Potomac Highlands counties of eastern West Virginia, all working together to promote and sell their products to retail, restaurants, institutions, and individuals. The project is spearheaded by the Eastern West Virginia Community & Technical College to strengthen the local farm economy and is funded by a USDA grant. The goals of Potomac Highlands Producers are to grow the local farm economy by providing marketing and advertising of local food, business coaching, and support, training on innovative agricultural practices, collective sales of products, and community awareness of the availability of local foods from the Potomac Highlands and where to buy them. The Potomac Highlands Producers Food Co-operative is located at Eastern's Main Campus in Moorefield.