Eastern's Student Government Association (SGA) announces its trio of officers, who are serving for the upcoming school term.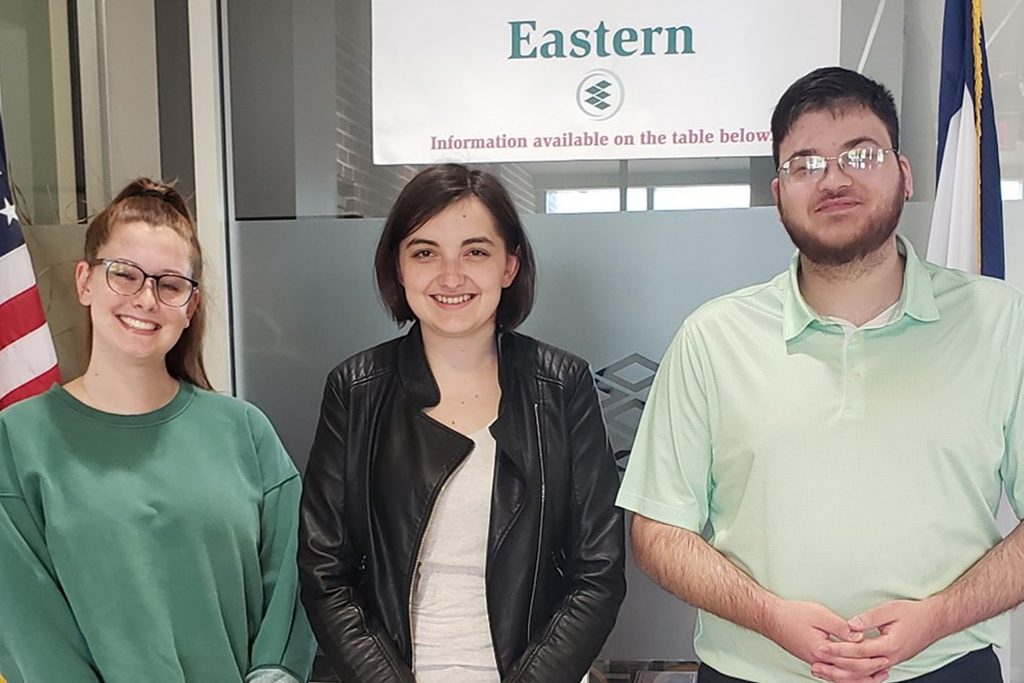 President – Trevor Southerly – Trevor Southerly is a business major and has been an Eastern student since the fall semester of 2021. Trevor was formerly the project manager of Hardy United Community Development Project, is a 2017 recipient of the Golden Horseshoe Award, and is currently running for Hardy County Clerk! Southerly said he is proud to serve the students of Eastern and the great people of this community.
Vice-President – Sierra Sites – Sierra Sites will graduate in December 2022 with an Associates in Applied Science degree in Early Childhood Development. She was recently inducted into Phi Theta Kappa Honor Society where she is the society's secretary. She has been selected for employment as the director of The Learning Tree Child Care Center upon graduation.
Treasurer/Secretary – Emma Snyder – Emma Snyder started taking classes at Eastern as an early entrance student. She's currently working on her Associate in Applied Science degree in the Biological and Environmental Technology program. After she completes her degree at Eastern, her plan is to earn a bachelor's degree and work in a related field. Snyder and her twin brother are the youngest of eight children. She is a member of Calvary Baptist Temple in Rig, WV and serves as a backup Sunday School teacher. Her hobbies are drawing, reading, writing stories, and playing with her pets (two cats and two dogs). She's a lover of all creatures as she has owned a snake, turtles and, currently, a gecko.