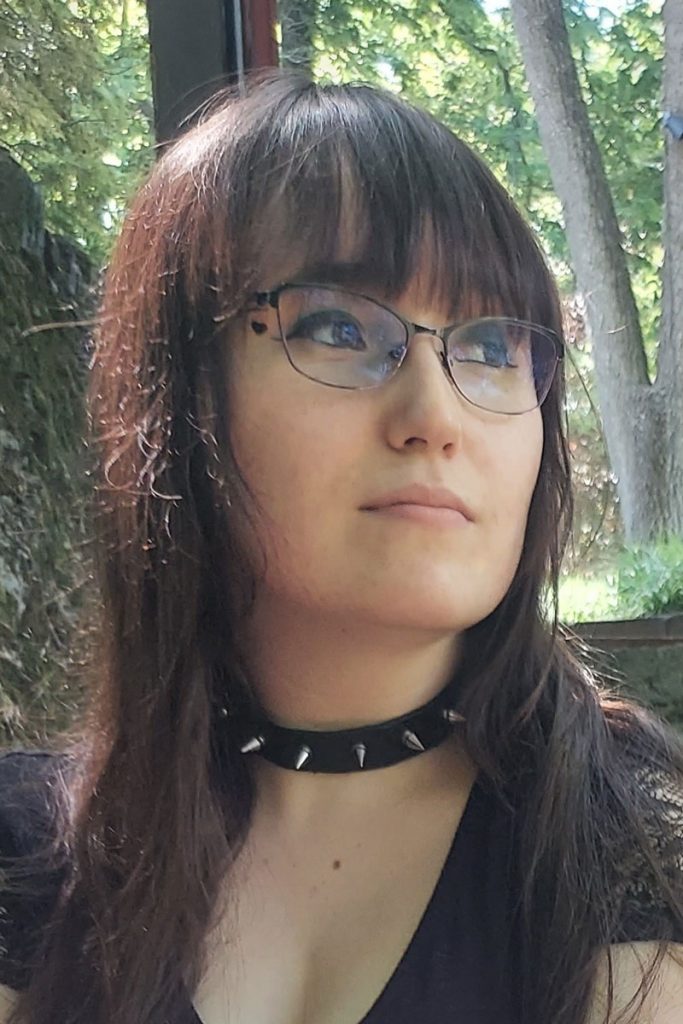 Name:
Jennifer Sunryder
Degree(s) earned from Eastern and from other schools:
Board of Governors Associates in Applied Science – 2022
Biological Environmental Technology Certificate – 2022
Are you still taking classes? If so, where and what degree are you working toward?
Not currently. Once I hit six months [of employment service time] at Blue Ridge Community and Technical College, I will be able to get tuition waived as an employee. At that point I would like to take classes that will improve my hobby as a musician.
Current Employer/Job (if applicable):
Blue Ridge Community and Technical College as the academic support and resource specialist in the Allied Health Sciences Department.
What is something you learned (knowledge, training, skills) during your academic program that you utilize in your workplace and/or current studies?
I use skills that I learned in CIS 114 [Introduction to Computer Applications and Concepts] every day because I have a desk job. It showed me how to get the most out of Microsoft programs and that makes my job a lot easier. My knowledge of Anatomy and Physiology has helped with organizing various anatomical models in our labs as well.
Please share if courses, faculty, and/or staff at Eastern contributed to your career/educational success and how they helped:
Everyone that works at Eastern is very helpful and dedicated to making students feel welcome. That is why I decided to go from a student at Eastern to an employee in my previous job (Editor's note: Sunryder previously worked at Eastern as front desk receptionist/accounting clerk assistant while she was taking classes).
When I first started college, I had no idea what I was doing. I walked into there clueless, intimidated, and as if I had no business being in a college due to me not having a clue about how the process worked.
In no time at all, those [staff members] in Student Services explained everything to me, and were patient with my frequent questions, both then and throughout my college experience. I walked out of there feeling like I had the tools to get a degree or certification and better my life as long as I applied myself.
What advice would you give to current Eastern students who are looking to follow a similar path to a job or continued studies?
Use every resource the college gives you, keep moving forward; the power to better your life is in your hands.
I came from a VERY underprivileged, poor background. Because of resources like WV Invests, and grants through FAFSA, I was able to get a degree and several certificates without a loan, despite my family not having the means to put me through school.
Please feel free to share recent accomplishments and achievements in the workforce or in your continued studies:
I feel like it is worth noting that because of my work ethic, a former co-worker [at Eastern] told me to apply to the current position I have at Blue Ridge. I graduated from Eastern in May, then was offered this job, which requires an associate degree, in September.
---
Are you an Eastern graduate? Have you completed an Ag workforce training program at Eastern? Are you a former Early Entrance student who transferred credits to another college or university? If you are, and you want to share your success story, we would love to hear from you! Email marketing@easternwv.edu today!