Name:
Jon F. Hof
Year you earned your Board of Governors degree from Eastern:
2022
Are you still taking classes? If so, where are you taking classes, and are you planning to complete another degree? What degree are you working toward?
No, I am not currently taking classes.
Current Employer/Job (if applicable):
I am a Substitute Aide for Hardy County Schools in West Virginia.
What is something you learned (knowledge, training, skills) while you were completing your Board of Governors degree that you utilize in your workplace and/or current studies?
There are so many things I had learned or experienced over the years that helped me greatly to qualify for my BOG Associates Degree. The biggest perhaps was my time spent in the U.S. Navy. Discipline that I learned and respected in the service was my greatest lesson. I also trained and traveled as a navy hospital corpsman and spent six years treating both navy and marine corps personnel. Both of these life lessons contributed greatly to the qualifications that later helped me qualify for my degree. Other responsibilities, including marriage and raising children, also helped to enrich my learning background.
There were courses that I had taken in a few other community colleges over the years, but I lacked any formal direction; that is until I reached out to Eastern Community College.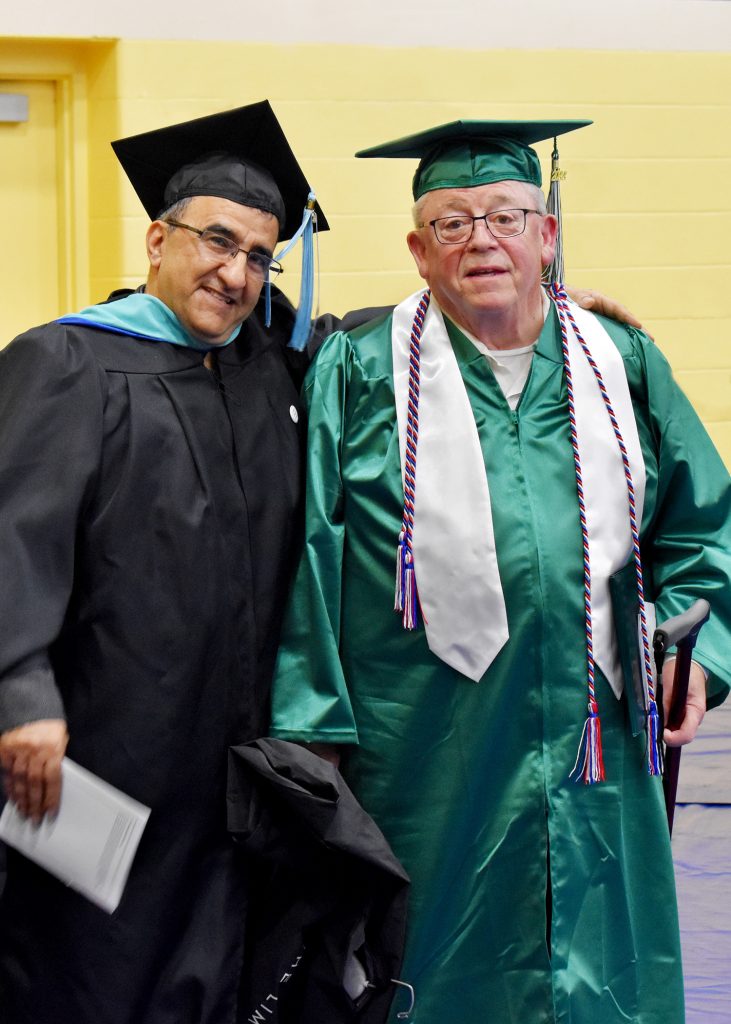 Please share if any specific courses, faculty, and/or staff at Eastern have contributed to your success and how they helped you.
Courses that contributed significantly to my degree would include WV History, Computer Learning and Applications, and most importantly, my math qualifier, CSM Learn.
What advice would you give to other adults who might be considering the Board of Governor's degree at Eastern?
Whatever jobs or volunteer work you've done has really been a learning experience for you. Any professional courses or classes may also count towards your learning achievements. Gather up your certificates or class completion certificates and go see the Admissions personnel at Eastern College. Let them evaluate your current standing and help you begin some courses that will qualify you for the Board of Governors Associate Degree. Believe me, you'll be happy with yourself by asking questions and moving ahead.
---
Are you an Eastern graduate? Have you completed an Ag workforce training program at Eastern? Are you a former Early Entrance student who transferred credits to another college or university? If you are, and you want to share your success story, we would love to hear from you! Email marketing@easternwv.edu today!