Name: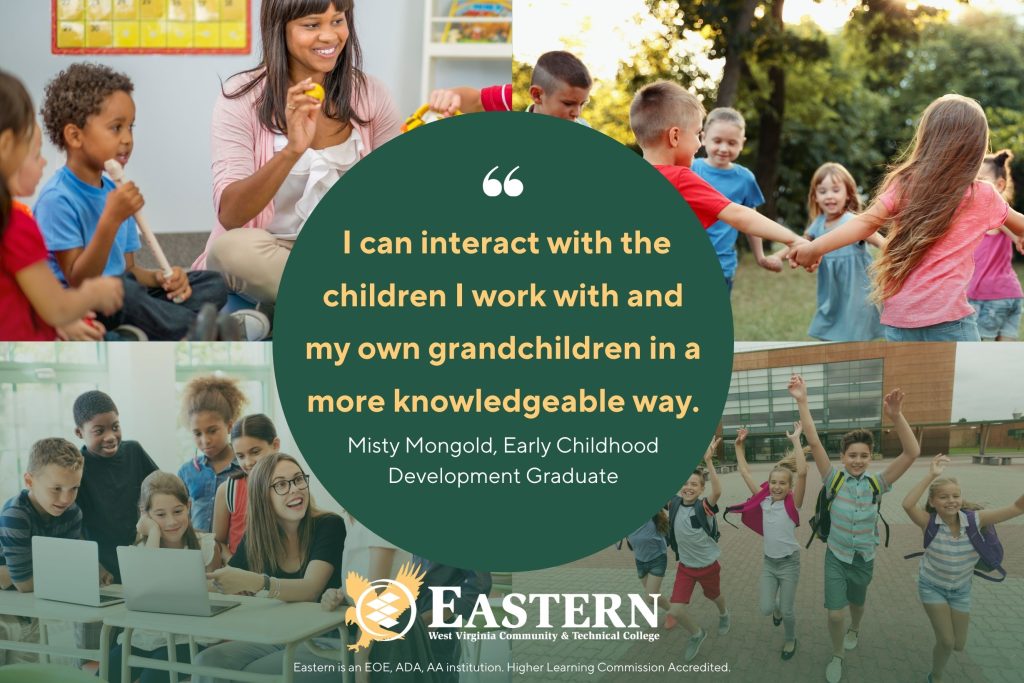 Misty Mongold
Degree(s) earned from Eastern and from other schools:
What is something you learned (knowledge, training, skills) during your academic program that you utilize in your workplace and/or current studies?
I didn't expect to learn as much as I have with my Early Childhood education. It was so much to take in at first. I learned there were so many things about young children that people don't even know about. It's helped me with both my work and personal life. I can interact with the children I work with and my own grandchildren in a more knowledgeable way. Now I look at things in a more knowledgeable way before I act on them. It's equipped me with the knowledge to pause and think about situations before responding. I also use my knowledge to help others understand the circumstances as I see them. Working with different ages has given me knowledge of the various needs at different stages of childhood. It makes me a better person all around.
Please share if courses, faculty, and/or staff at Eastern contributed to your career/educational success and how they helped:
Being with different teachers and seeing their varying teaching styles has given me the opportunity to glean from them and use their skills for my own benefit.
---
Are you an Eastern graduate? Have you completed an Ag workforce training program at Eastern? Are you a former Early Entrance student who transferred credits to another college or university? If you are, and you want to share your success story, we would love to hear from you! Email marketing@easternwv.edu today!