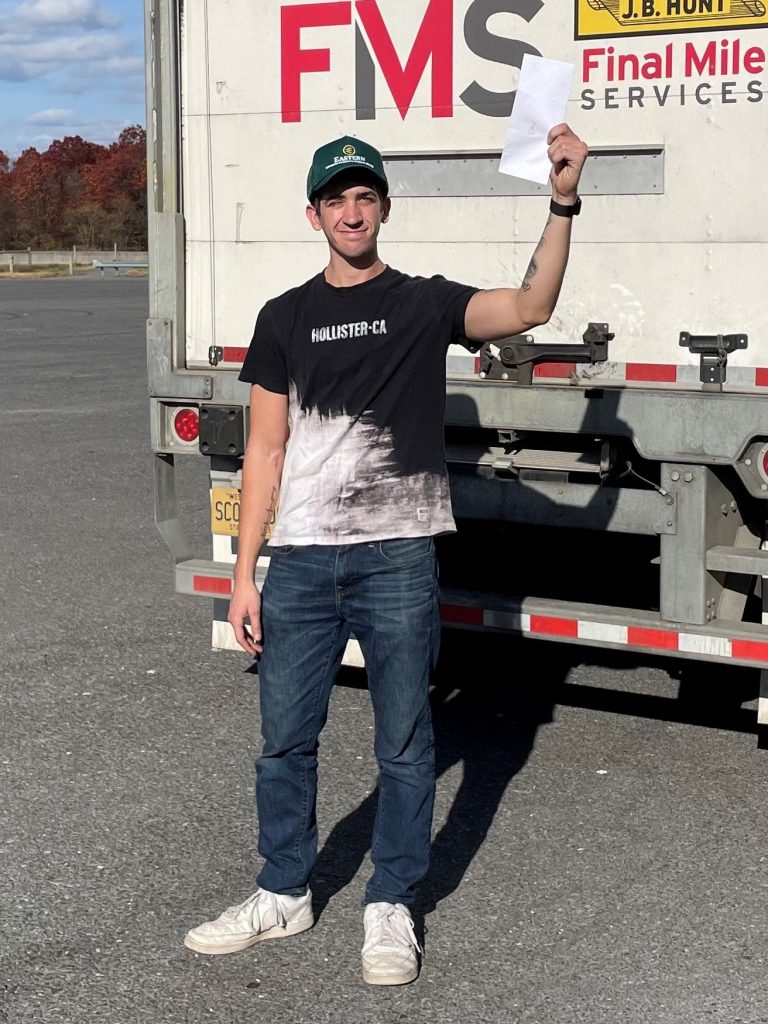 Name:
Christen Welch
Workforce training program(s) completed at Eastern:
Fall 2022 – Eastern's CDL training program
Are you still taking training programs? If so, where and what training are you working toward?
No, I am not. 
Current Employer/Job (if applicable):
Darling Ingredients (new owner of Valley Proteins)
What is something you learned (knowledge, training, skills) during Eastern's Workforce training program that you utilize in your workplace and/or current training?
How to handle an 18-wheeler, and little tricks to back a trailer the best way possible. 
Did trainers/instructors/staff at Eastern contribute to your career success? How did they help you?
Eddie Mullenax was a great teacher – he really helped me understand how to handle a truck. When I'm backing a trailer I constantly hear him saying "turn towards the trouble." He really helped me understand how a tractor works, and how to handle the truck on an interstate. 
What advice would you give to current Workforce students at Eastern who are looking to follow a similar path to a job?
Listen to your teachers. They can be irritating, but once you understand what they're trying to tell you, it's easy. The class was great for me, and he worked with me greatly going through my driving. 
---
Are you an Eastern graduate? Have you completed an Ag workforce training program at Eastern? Are you a former Early Entrance student who transferred credits to another college or university? If you are, and you want to share your success story, we would love to hear from you! Email marketing@easternwv.edu today!