The free Hospitality Lunch and Learn Series is intended to benefit local communities and businesses in the hospitality sector. The trainings will cover all aspects of remarkable customer service, how to create a dining room menu that stands out, leadership skills for hospitality managers and how to improve your restaurant profitability without sacrificing quality.
These trainings are provided free to the public thanks to the Claude Worthington Benedum Foundation in partnership with the Appalachian Regional Forest Heritage Area.
Customer service: A step above the rest
September 12 | 10 a.m. - 3 p.m. | Eastern Main Campus, Room 205
In today's challenging economy, it is more important than ever to differentiate your business from your competitor's. The proven way to best do that is through stepping up your customer service. Join us for a thought-provoking, fun and interactive session that will enhance your service skills. Studies show over and over again that providing exceptional service builds a very strong and loyal customer base. You will leave with a toolkit of activities and materials to share with your staff and your co-workers to ensure that your business is a "step above the rest."

Improving restaurant profitability
October 17 | 10 a.m. - 3 p.m. | Location TBD
Restaurants are notorious for operating on the very slimmest of profit margins—as little as 5% of annual sales or worse. Join us as we examine every possible avenue for cost-savings while not sacrificing quality. You will learn techniques to: manage labor and food costs more efficiently; reduce production costs from purchasing to service; re-design your pricing structure; market your business more effectively; plan for profit at the beginning of your accounting cycle.
Serving in style: The art of remarkable dining room service
November 14 | 10 a.m. - 3 p.m. | Location TBD
Demonstrating knowledgeable service skills in table-service restaurants and banquet facilities can dramatically improve your customer counts and gratuities. Join us as we learn, and practice, various service styles and how to handle a variety of challenges. We'll examine safety and sanitation protocols for the front-of-the-house and how they influence customer perceptions of quality. You will leave with the material to develop your skills as a server and the basics for a training program for your staff.

The how to's on creating a menu, or fixing one
March 13 | 10 a.m. - 3 p.m. | Location TBD
Even long-standing food service operations can benefit from a menu re-do. If you have always wanted to learn the steps in the process, this session is for you! We will look at the good, the bad, and the ugly of menu creations and how a well-designed menu is truly the centerpiece of your business. You will practice item selection, food costing and pricing, layout to boost sales, and marketing through your menu. Techniques for analyzing your existing menu for possible changes will also be shared.
Leadership skill development for hospitality managers
April 17 | 10 a.m. - 3 p.m. | Location TBD
Leading a group of employees can present challenges…even more so in a hospitality business that relies on personal service at its core. Join us for this fun and interactive session that highlights: the differences between being a manager and being a leader; how to boost morale in the workplace; how to reduce employee turnover and retain your staff. We used to think that one had to be "born" a leader. Come find out why that is not true and how you can enhance your leadership style and gain respect from your team and your colleagues.

Debra Frank has over 30 years of experience in the hospitality sector. She is a lifelong educator who recently retired from her position as program director of hospitality management at Allegany College of Maryland. Frank was the developer of the original program which was expanded to include a degree in culinary arts and certificates in brewing operations, catering and event management, restaraunt management, cooking essentials and baking essentials.
As co-author of several grants, she was able to relocate the programs to downtown Cumberland and open The Culinaire Café, a popular lunch spot that provides students with real-lie, hands-on experience. In addition, a catering van was recently purchased to allow students to gain work experience in event planning and catering.
Frank has a bachelor's degree in nutrition-medical dietetics from Pennsylvania State University and has completed graduate coursework in education leadership from the University of Nebraska-Lincoln. She has received multiple awards throughout her career including Most Valued Faculty Member at Allegany College of Maryland; Educator of the Year by Maryland Tourism Council; Regional Leadership Award by the National Community College Chair Academy; Excellence Award by the League for Innovation in the Community College.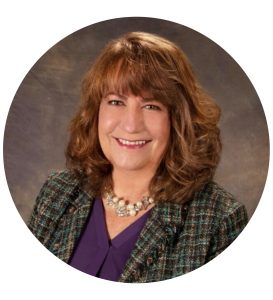 You may also be interested in: