MOOREFIELD, W.Va. – Announced back in May 2022, Eastern West Virginia Community and Technical College was awarded $278,500 through Gov. Justice's Nursing Workforce Expansion program. This award expanded educational capabilities by bringing in new simulation equipment to give nursing students an even broader scope of skills and practice for this field of study. Read more about the awarded money here.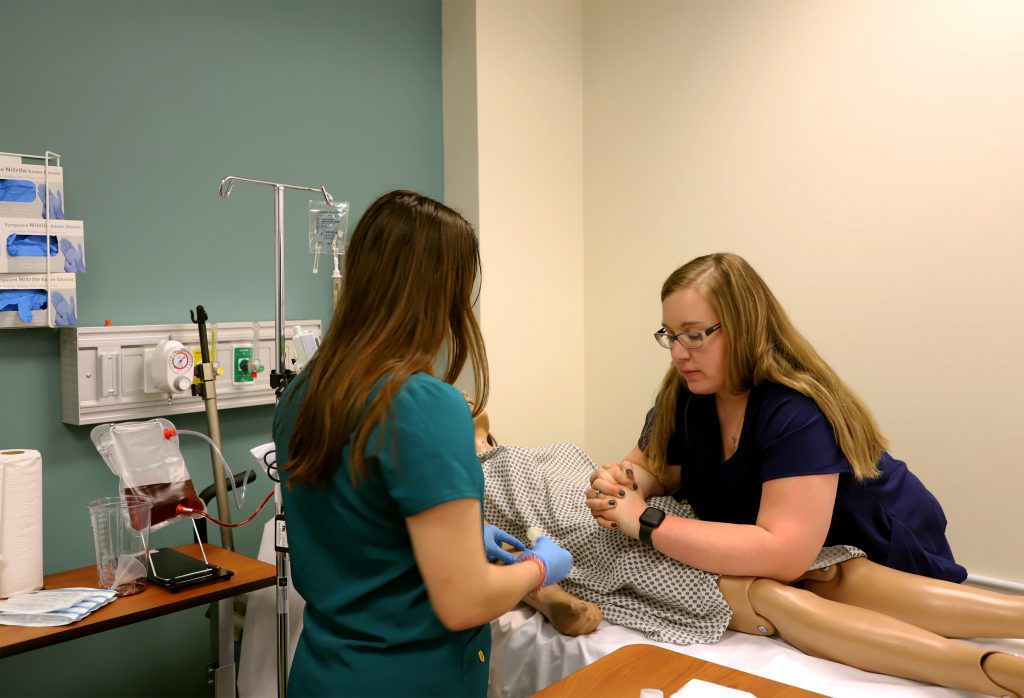 Eastern has also hired Ciara Crites, ten-month clinical nursing faculty, who will work with the Nursing personnel on the new simulation equipment recently acquired. Crites will supervise the provision of quality nursing care and clinical simulations. She will also evaluate student performance in the clinical environment, including the skills lab and simulation lab. She is an Eastern alumnus of the Nursing program, has been in the medical field since 2015, and received her Bachelor of Science in Nursing from Western Governors University in May 2020.
Recently, both incoming and returning students came back to campus for the Spring 2023 semester. Especially true for the Nursing program, which had twenty-eight students returning, in attendance. This program is taught by Micaela Kidwell, full-time nursing faculty, Ciara Crites, full-time clinical instructor, and Alicia Van Meter, nursing program director/faculty.
The curriculum is designed to guide qualified students through structured learning experiences in healthcare settings to meet eligibility requirements for the National Council Licensing Examination for Registered Nurses (NCLEX-RN). Students applying for admission to the Nursing, A.A.S. program are required to comply with the general admission requirements as well as those admission requirements specific to the Nursing program. The Nursing program has additional course testing and program-related fees.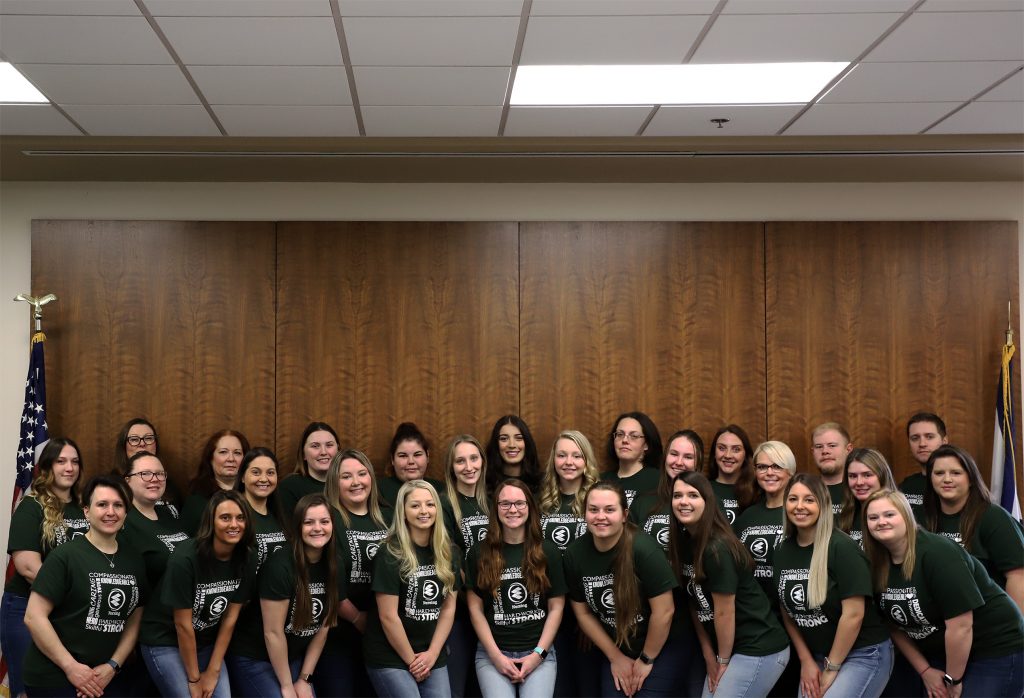 "We make sure these students are as prepared as possible to start working as an entry-level nurse," said Van Meter, "they will know the importance of providing excellent patient care to promote positive patient outcomes."
If you are considering applying to a future Nursing cohort, please contact Eastern to learn about taking some required General Education courses in advance while waiting for the next application period to open in 2023. Completion of courses prior to application may improve the chances of a successful Nursing Program application in the future. It will lighten the course load once successfully enrolled in the Nursing Program. To learn more about Eastern's nursing program, contact Barbara See at 304-434-8000 ext. 9268 or barbara.see@easternwv.edu.