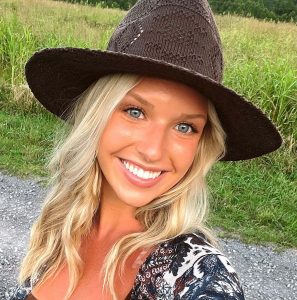 Name:
Abigail Eye
Degree(s) earned from Eastern and from other schools:
Associate in Science (Fall 2022)
To what college/university have you transferred and what degree are you working toward?
At the beginning of my college career, I started out at Shepherd University. I attended school there for a year. While at Shepherd, I majored in Biology. At the end of my first year is when I decided that I wanted to change my career path to education. At that same time, I learned about the Elementary Education program partnership through WVU Parkersburg that Eastern offered. I then transferred to Eastern to work toward my Elementary Education degree.
What is something you learned (content knowledge, study skills, technology, etc.) during your academic program at Eastern that you utilize in your current studies?
At Eastern, I learned that it's important to have a relationship with your professors. Don't hesitate to ask them anything even if it's just a simple question! I also learned that developing a study group helps build strong communication skills with your classmates. Participating in study groups has helped me feel more confident and comfortable about reaching my academic goals!
Please share if courses, faculty, and/or staff at Eastern contributed to your career/educational success and how they helped:
Nikki Chandler [math instructor] has contributed to my success in passing all my math classes at Eastern. She was generous enough to take the time to meet up with me on Zoom whenever I felt I needed help. The staff in Student Services has contributed to my success by always being available to talk to and help out with anything! Sherry Michael, my advisor at Eastern, has been extremely helpful during my time here. She is very good at ensuring that her students are doing well in their classes and is available to talk to 24/7. I am so thankful for my time at Eastern and even more thankful for this college introducing me to these wonderful people. I have nothing but good things to say about the staff members that work at this college.
What advice would you give to current Eastern students who are looking to follow a similar path toward continued studies?
The advice I would give to any current student at Eastern is utilize the resources that are given to you, they will become your best friend. Also, don't be afraid to reach out to your professors; their goal is to help you succeed. Lastly, don't be shy! I've developed lots of new friendships during my time at Eastern that I am very thankful for, and I can only hope that any upcoming students can do the same.
---
Are you an Eastern graduate? Have you completed an Ag workforce training program at Eastern? Are you a former Early Entrance student who transferred credits to another college or university? If you are, and you want to share your success story, we would love to hear from you! Email marketing@easternwv.edu today!