MOOREFIELD, W.Va. – Eastern West Virginia Community and Technical College honored 55 Fall 2022 and Spring 2023 graduates at the college's commencement ceremony on May 6 at Moorfield High School; twenty-five of the graduates participated in the ceremony.
Speakers for the graduation ceremony included President Thomas Striplin, Ed.D.; Board of Governors chairman Greg Greenwalt; Board of Trustees president Joe Miller; invocation was student Stacey Hose; student speaker Shelby Westfall; benediction Emma Snyder; and Vice Chancellor for West Virginia Community and Technical College Education Systems Dr. Chris Treadway, who delivered the commencement address. Treadway asked the graduates and family members in attendance to act as ambassadors for Eastern in support of community colleges to spread the word about how attainable and affordable education is through WV Invests.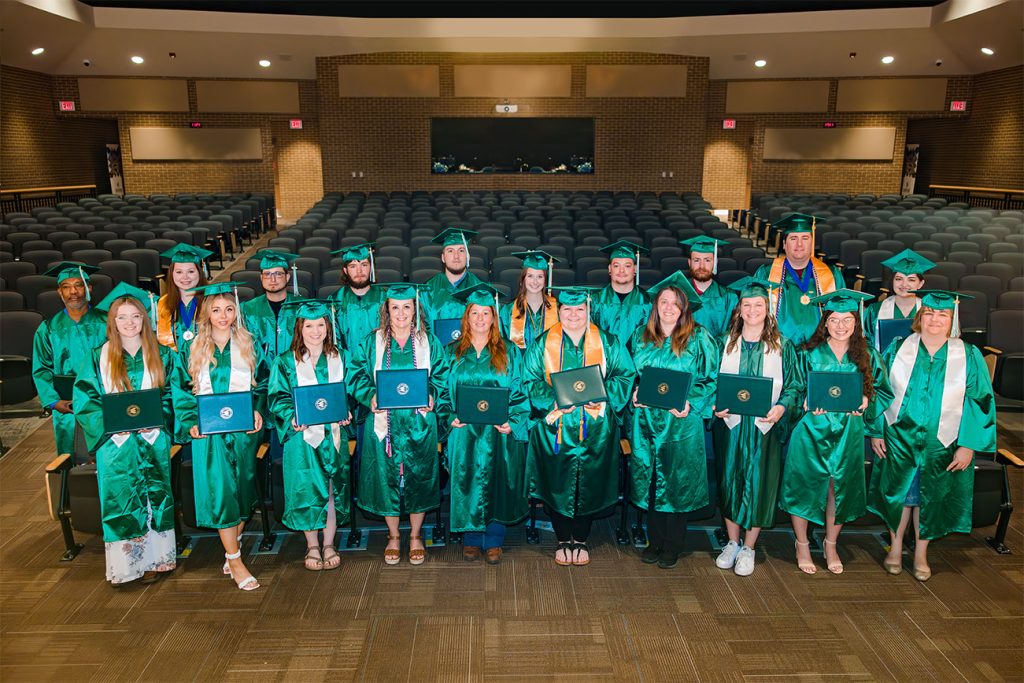 Two awards were given at the ceremony. The APEX Award honors organizations serving citizens, employers, and communities of the Potomac Highlands. Tracy Sherman, Human Resources Manager, and Tim Cullars at Pilgrim's Pride, accepted the award on behalf of the organization. Pilgrim's is a leading global provider of high-quality food products, including well-recognized brands and value-added premium products. As one of the world's largest poultry producers and a fully integrated pork producer, Pilgrim's has provided wholesome, quality products to customers and consumers for more than seven decades.
The Harold K. Michaels Founders Award is presented annually to an individual who has demonstrated outstanding contributions to the college, and this year Dr. Chris Treadway was recognized.
To view the recorded graduation, go here (on Facebook). A complete list of the area's Fall 2022 and Spring 2023 graduates will be released later this month.