MOOREFIELD, W.Va. – Five local residents have joined the business office at Eastern West Virginia Community and Technical College in the last several months.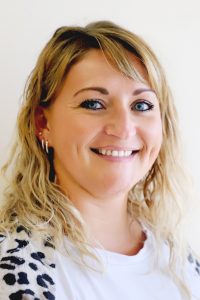 ---
Candice Shockey of Moorefield started working at Eastern in late June as an accounting assistant and cashier for the college.
She said she is originally from Spotsylvania, Va., but moved to Moorefield when in middle school.
Shockey is married and has a daughter, 13, and a son, 5. She also said that the family is kept busy taking care of their boisterous pets – three cats and two dogs.
In addition to her work in the cashier's office at Eastern, she does accounting work for her husband's business.
Shockey also said she and her husband are volunteers with Moorefield Volunteer Fire Company, which they both enjoy. She also said she likes hunting, fishing, crafts, and time spent with family.
She also said she appreciates how nice and helpful everyone at the college has been since she started her job at Eastern.
---
Patty Goldizen returned to Eastern in July, as the college's accountant.
Goldizen previously worked at the college from 2005 to 2015, where she served one year as cashier before being promoted to learner support services program coordinator.
The Lahmansville resident holds an associate degree from Shepherd University in accounting, and then completed her bachelor's degree in business management from West Virginia University.
Goldizen said she is proud to be a family-first person, as spending time with them is her favorite activity. Some of the activities she enjoys with family include watching sports, fishing, swimming, hunting, and gardening.
She has two children, Nicholas and Brittany, and she's engaged to John Veach of Purgitsville.
Goldizen said the "best thing about working at Eastern is working with a great team of employees."
---
Linda Cuppett joined the staff as campus service worker in July.
Cuppett, a resident of Moorefield, said she is from the Beckley area, but her family later moved to Oakland, Md., where she completed high school and then attended college at Garrett College, training as a certified nursing assistant and earning an associate degree in business management.
Her work history and interests are extensive, having worked in restaurant management, truck detailing, small engine repair, welding, diesel engine repair, building maintenance, and more.
In her spare time, Cuppett said she enjoys hunting (bow, rifle, and muzzleloader), fishing, hiking, gardening, and restoring and painting classic cars. She has three children, Jessica, Jennifer, and Donathon.
"I enjoy working with the people at Eastern," she said.
---
Another new hire at Eastern is Kaleah Thomas, who joined the college in October as the "face of Eastern," serving as front desk receptionist.
Thomas is a native of Moorefield.
She said she previously worked as a clerk and receptionist for several years in a local attorney's office, as well as having sales and customer service experience while managing a small retail store in Moorefield.
Thomas also said that she enjoys reading, and she always appreciates a good laugh.
---
The most recent new hire is Emily Adkins of Moorefield, who started her position in November. Adkins is the evening receptionist at the college. She is also a student at Eastern, majoring in business management.
Adkins has work experience in retail and customer service, and has previously worked at Eastern as a workstudy, where she often helped with receptionist duties.
She said she enjoys art, especially anime, as well as reading, and time spent with animals. Adkins also has a working proficiency in American Sign Language, which she has learned because her mother is a member of the Deaf community.
"There's always something interesting happening at Eastern," Adkins said, adding that she enjoys talking with the people and instructors at the college.