MOOREFIELD, W.Va. – Alexis Snyder, daughter of Todd and Lorena Snyder of Moorefield, is a Michael Moore Scholarship recipient at Eastern West Virginia Community and Technical College for 2022-23.
Snyder, a Moorefield High School student, represents Hardy County in the scholarship program.
The Michael Moore Scholarship at Eastern supports early-entrance students from Hardy, Grant, and Hampshire counties. The scholarship covers the recipient's tuition, books, and fees.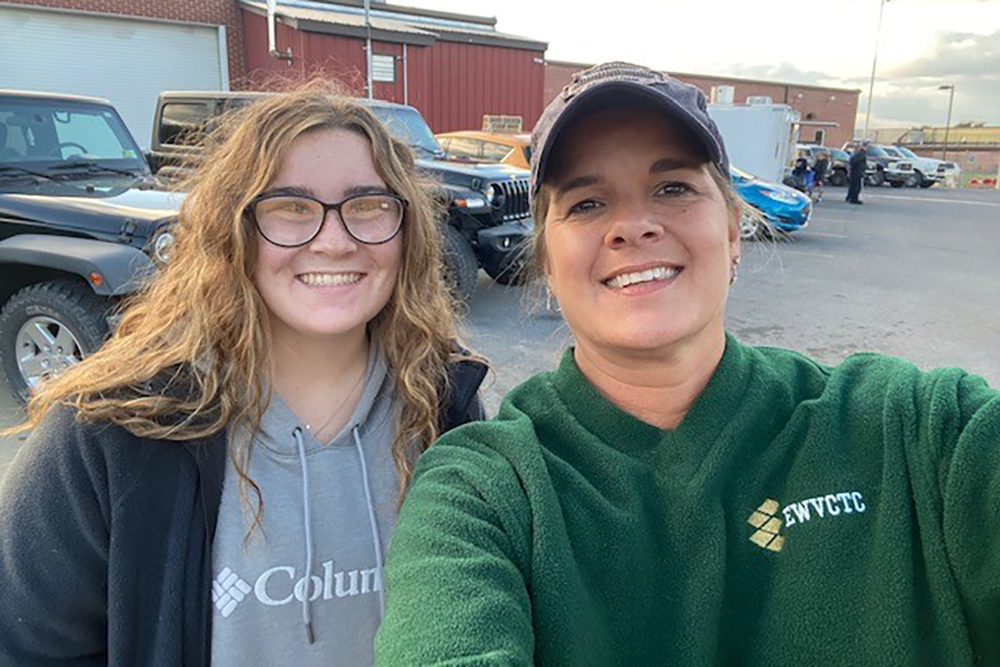 Students from the three counties are encouraged to apply for the scholarship by January 12, 2023, for the Spring 2023 semester. One high school student from each of the eligible counties will be selected for Spring 2023.
To apply, students must meet the following basic requirements:
Be a resident of Hardy, Hampshire, or Grant counties (W.Va.).
Be a person who is active in his/her local community, giving back to and/or helping make their community a better place
Have a high school cumulative grade point average of 3.0 or higher
Be a junior or senior at a high school in Hardy, Hampshire, or Grant counties.
Be enrolled in at least two Early Entrance classes per semester at Eastern
Agree to participate in two recruitment events for the college
Preference is given to first-generation students planning on attending a higher education institution (e.g. parents have no more than a high school degree). There are no restrictions on field of study (e.g., technology, computer science, business, science, math, etc.).
To learn more about the Michael Moore Scholarship at Eastern and apply, visit https://easternwv.edu/financial-aid/scholarships/michael-moore-scholarship/
---
For those who want to support the Michael Moore Scholarship to support early entrance students, consider donating to the fund. Learn more about scholarship giving opportunities at https://easternwv.edu/foundation/giving/