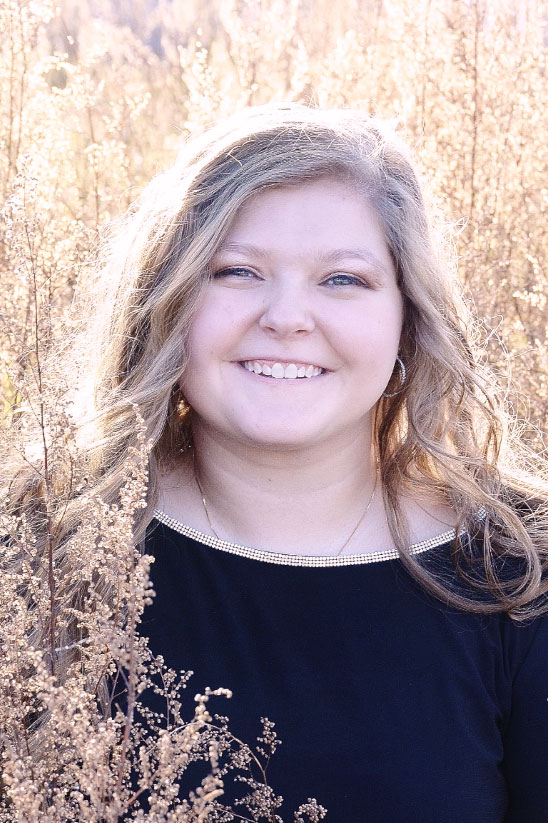 Name:
Jordan Mongold
Degree(s) earned from Eastern and from other schools:
I graduated in May 2022 with my Associate in Arts, and I will be graduating with a second Eastern degree in May 2023 with my Associate in Science with a concentration in Elementary Education.
To what college/university have you transferred and what degree are you working toward?
I transferred to West Virginia University at Parkersburg. I am working towards my bachelor's in Elementary Education. I am planning to pursue a Special Education and a Preschool endorsement as well.
What is something you learned (content knowledge, study skills, technology, etc.) during your academic program at Eastern that you utilize in your current studies?
I have learned some study skills in my academic program. I have learned that even on the toughest courses and content, keep working toward your goals. I was one that would never ask for help, and this academic program has shown me it is perfectly okay to ask for help from the instructors. I have learned that it is important to build relationships with my professors during the semester. By building these relationships with the professors, it will help the students feel comfortable with asking questions through-out the coursework.
Please share if courses, faculty, and/or staff at Eastern contributed to your career/educational success and how they helped:
Three people have contributed to my educational success at Eastern.
The first person is Russell Conrad, a speech professor at Eastern. I took his class my senior year of high school. Without him and his class, I would not be able to get in front of a classroom and talk to my students. He always entered class with a smile and gave the best advice on how to present in front of a group of people.
The second person is Monica Wilson, Dean of Student Services. Monica has helped me numerous times from the time I started taking classes at Eastern to the present. If I have an issue, I can go to Monica. She always is willing to help, and works nonstop until we can get whatever the issue is resolved. If she cannot help me, she directs me to the person I need to get in contact with to help me resolve the issue.
The third person is Sherry Michael, Education Program Coordinator. Without Sherry, I would have been lost when I started the process to transfer to West Virginia University at Parkersburg. She is always willing to help. She helps me get in contact with the right people if she cannot help me, and she can direct me on who I need to talk to at West Virginia University at Parkersburg as well. She is always willing to meet with me when I need her. I have been lucky to have her as my advisor.
What advice would you give to current Eastern students who are looking to follow a similar path toward continued studies?
I would tell them that there is a lot of hard work and dedication in the path toward continued studies. Eastern does have the best staff, and they are always willing to help. They have great partnerships with different universities. If you are unsure of which partnership and university you want to transfer to, talk to your advisor, and they can guide you on where to transfer to, based on you, your degree, and your interests. I would also tell them to build relationships with not only their professors, but with their classmates as well. Within my cohort for the education program, I have met some great students and built lifelong friendships with them.
Please feel free to share recent accomplishments and achievements in your continued studies:
I graduated in May of 2022 with my associate degree, and I will be graduating in May of 2023 with my second associate degree. I am a first-generation college student in my family, and I am continuing on to complete my Bachelor's degree. I was inducted in Phi Theta Kappa here at Eastern. I have also been recently inducted into the National Society of Leadership and Success at West Virginia University at Parkersburg.
---
Are you an Eastern graduate? Have you completed an Ag workforce training program at Eastern? Are you a former Early Entrance student who transferred credits to another college or university? If you are, and you want to share your success story, we would love to hear from you! Email marketing@easternwv.edu today!